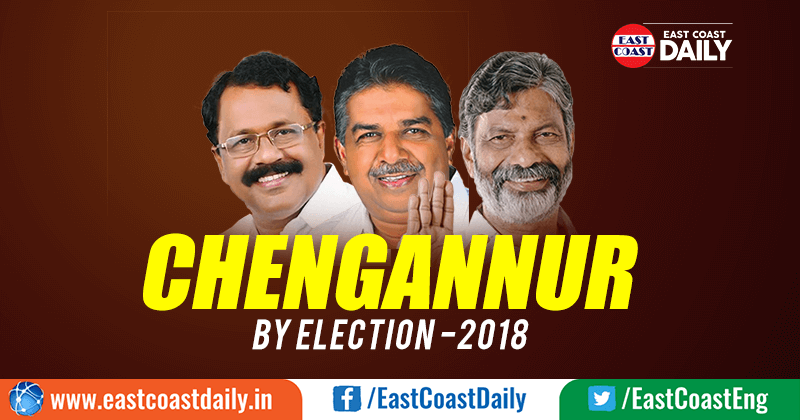 Chengannur Bypoll Final Results Out: Record Victory
Saji Cherian of CPM emerges as the winner in Chengannur Bypoll. Saji Cherian won with a massive lead of 20,956. Congress candidate D Vijayakumar finished in the second position with 46347 votes and BJP candidate PS Sreedharan Pillai finished third with 35270 votes.
  Also Read: LIVE BLOG: CHENGANNUR BY ELECTION 2018
The sweep in Chengannur Bypoll has given the ruling Left Democratic Front in Kerala a booster shot, battered the beleaguered Congress-led United Democratic Front and cast a shadow over the BJP's ambitious plans in the state.
Final Vote Status
LDF: 67303
UDF: 46347
BJP: 35270
The massive victory also cements chief minister Pinarayi Vijayan's status as an omnipotent leader within the CPM and the LDF and would significantly enhance his clout in the ruling front.
The victory also gives Pinarayi immense scope to counter his adversaries within the LDF.