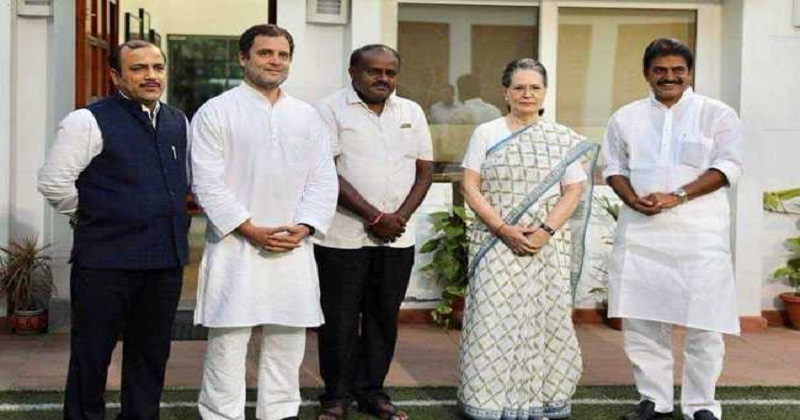 It appears as though the deal between the Congress and JD(S) is almost final. The JD(S) will get to keep the finance portfolio, while the Congress would handle the home ministry, sources reported.
The final cabinet roles will be announced this evening.
Also Read: Rajani fans write to H.D.Kumaraswamy to lift Kaala ban
The H D Kumaraswamy cabinet in Karnataka is expected to be sworn in over the weekend. As per the agreement, the Congress would also get heavy industries, IT/BT, education, and travel.
The agreement was struck after much deliberation. During a meeting with Ghulam Nabi Azad in New Delhi, Kumaraswamy had even threatened to step down if the finance portfolio was not given to his party.