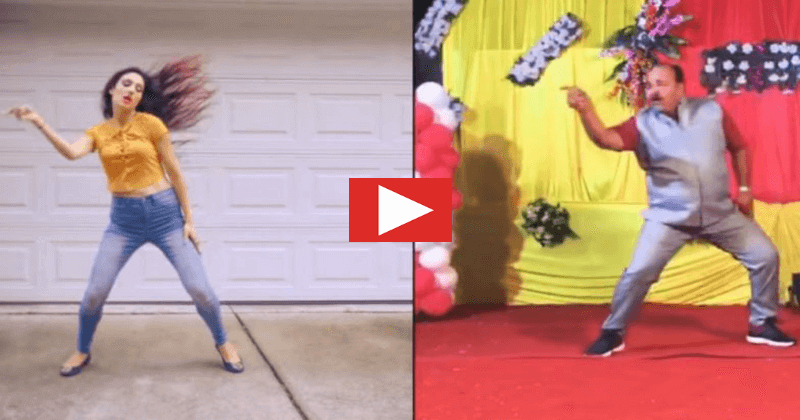 When Sanjeev Srivastava, a middle aged man set out to dance at a wedding, most people would have thought that he is going to embarrass himself. But then what he pulled off was something beyond his age, it just wasn't the type of dance you would normally see your uncle or father do.
see also: Big Boss contestant Monalisa raise the heat with her exotic rain dance: Video
His moves, inspired by a 1987 Govinda starrer film Khudgarz soon went viral. Just when it seemed the popularity was slowly dying after a day or so, there seems to be a rejuvenated interest in his dance now as people are making spoofs. A new York based young girl has come up with her own version of uncles dance that would make him proud. Watch video here.
https://www.youtube.com/watch?v=4xRpSoLWwHs
Sanjeev Srivastava is currently working as an assistant professor of Electronics at Bhabha Engineering Research Institute in Bhopal. The woman who dances along with Sanjeev is his wife, Anjali Srivastava. After his video went viral,Srivastava also delivered another live performance. Watch here
Srivastava said it was his brother in law who uploaded the video and that he is yet to come in terms with how it broke the internet.