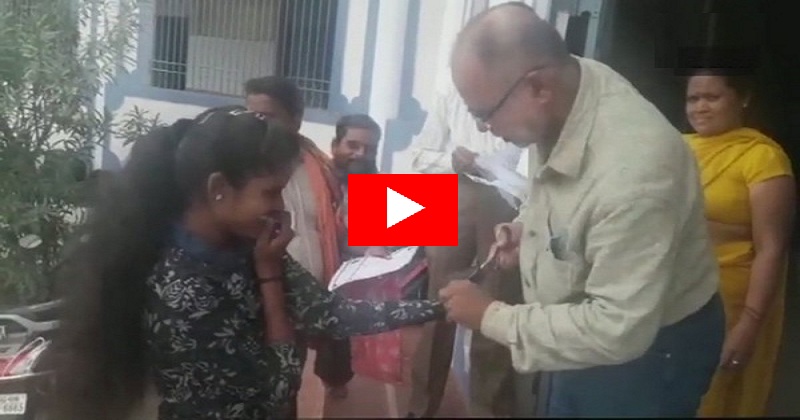 Students' sleeves cut off to prevent cheating in exam,video goes viral
A video goes viral on the social media wherein a middle-aged man could be seen cutting off the sleeve of a girl appearing for the Chhattisgarh Pre Agriculture Test (CG PAT).
In the video, the person, who appears to be an invigilator, could be seen cutting off the sleeves of the female aspirant, in front of many onlookers, allegedly to ensure that she does not cheat in the examination.The incident took place here on May 31.
Also Read : Auto-rickshaw driver tried to commit suicide after killed his wife
Though the video shows only one person, it has been alleged that sleeves of other candidates were also cut off.
Following this cruel inspection, a complaint has been filed.When the video came to light, District Collector Bheem Singh on Saturday assured investigation into the matter.