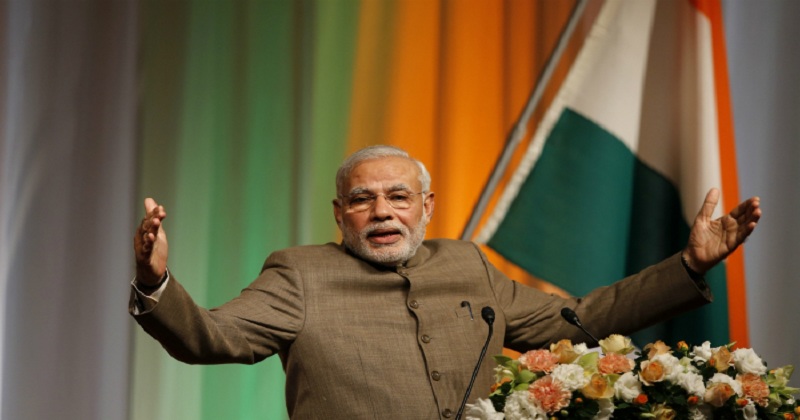 Here's the list of major countries that PM Narendra Modi has not visited so far in official capacity
In the last four years of NDA government, Prime Minister Narendra Modi has made foreign trips across six continents in official capacity and has visited major countries such as China, South Korea and smaller countries such as Fiji and Seychelles.
Modi has made five trips to the US which include participation in the United Nations General Assemblies. His visits to other countries include those for summit meetings.
Here are 10 major countries that PM Modi has not visited so far in official capacity.
Norway
The two countries have multiple agreements of cooperation across fields such as science and technology, culture, social security, polar research and fisheries. The Nordic country has a population of around 5.2 million and has one of the highest HDI figures in the world.
New Zealand
'Land of the Long White Cloud' has a population of just under 4.9 million. Both countries are tied together by deep cultural relations courtesy their mutual love for Cricket and the fact that more than 1 lakh people of Indian descent live there. In 2016, then President Pranab Mukherjee had become the first Indian head-of-state to visit New Zealand.
Also Read : No space for war with India, says Pakistan Army
Italy
The two countries recently celebrated 70 years of bilateral relations. In October 2017, PM Modi and Italian PM Paolo Gentiloni inked six pacts to boost cooperation in key sectors, including energy and trade and agreed to strengthen ties and encouraging terrorism.
Greece
Relations between the two countries were officially established in 1950 and have since signed several agreements for cooperation in the fields of science and technology, agriculture and tourism. Bilateral trade between India and Greece totalled $445 million in 2015-16.
Finland
The Nordic country with a population of around 5.5 million, has been India's active trade partner. Bilateral trade between the two countries was around $1.24 billion in 2014-15. Finnish companies such as Nokia have had a stronghold in the Indian market.
Egypt
'The Land of the Pharaohs' and India have economic relations especially in fields of power and energy. In a bid to boost its tourism sector, the country is eyeing more Indian travellers as potential customers.
Denmark
The Nordic country and India have over the last 30 years signed numerous Memorandums of Understanding (MoUs) in various fields such as environment, labour and social security.
Chile
In 1956, Chile became the first South American country to sign a trade agreement with India. The country with a population of around 17.5 million, maintains very high Human Development Index (HDI).
Azerbaijan
'The Land of Fire' is strategically placed in the South Caucasus region at crossroads of Europe and Asia. India and Azerbaijan have grown closer in the fields of energy cooperation. Yet, Modi is not visited the country.
Argentina
The South American country with a population of more than 43 million has been exploring trade opportunities with India. PM Modi is expected to visit the 25th highest nominal Gross Domestic Product (GDP) later this year for the G20 Summit.