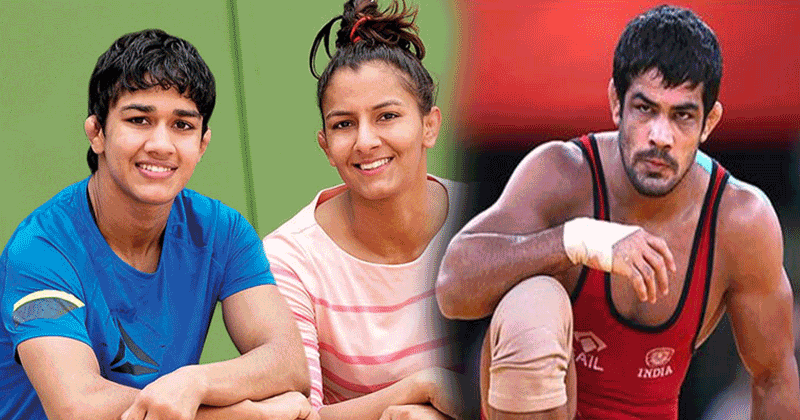 Today Haryana government takes a bizarre decision regarding its athletes. This new order has the athletes slamming the Khattar government.
As per the circular issued by the Sports and Youth Affairs Department dated April 30 revealed, the athletes from the state were ordered to pay one-third of their earnings from professional sports or commercial endorsements to the Haryana State Sports Council, which will be used for the development of sports in the state.
It states that the athletes participating professionally or in endorsements will be accorded extraordinary leave without pay and in case they are considered to be on-duty, they will have to transfer their entire earnings to the same council.
Many star athletes have hit out against the decision and slammed the state's administration. "I've just learnt about this and I'm shocked. This is harassment of sportspersons and why should we contribute to the sports council?" wrestler Babita Phogat said in an exclusive telephonic interview with a leading news agency.
READ ALSO: A youth detained by police for attempting to throw black oil on Haryana CM
"And if we are being forced, then why isn't (Ashok) Khemka (Principal Secretary, Sports and Youth Affairs Department) paying a part of his salary too? No one has an idea that as sportspersons how much effort we put in to win laurels and in the end, we get this. This is unjustified and unacceptable," added Babita, who is a three-time Commonwealth Games medalist.
Her sister Geeta, who is a former Commonwealth Games gold medalist herself, said, "It is understandable if this new rule is applied to cricketers since they earn a lot from the sport as well as through endorsements. However, from athletes from sports such as wrestling, kabaddi and boxing etc., this is extremely disappointing. 33% is a huge amount and in such a case, what will remain with the athlete?"
Two-time Olympic medalist Sushil Kumar also spoke about the Haryana government's order. "A cricketer giving a third of his income is okay," he said. "But other athletes come from a humble background and for them, this policy needs to be reviewed," said Sushil.