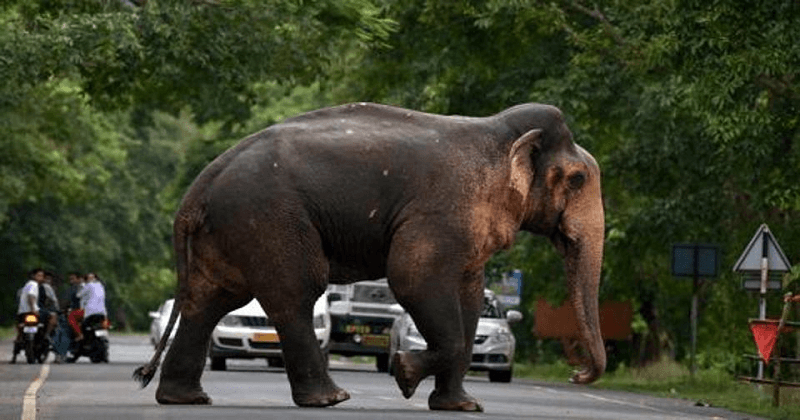 An elephant, addressed as 'Laden' has caused terror for villagers living in and around the Goalpara forest division here. A forest officer from the state has apparently urged the state forest department to declare the elephant rogue, reported.
The officer in question has claimed that the one elephant is responsible for the deaths of almost 37 people in the region since 2016. The latest happened on June 1 this year when the tusker crushed a tribal from the Patpara Pahartoli village to death after attacking his home in the middle of the night.
The victim's neighbour said that the jumbo has been named 'Laden' by locals due to his unusually large size. An officer at the Rangjuli Police station uses "walks with courage" and "shrewd" to describe the elephant. Meanwhile, Nayanjyoti Rajbongshi, Assistant conservator of forests claimed that his department believes Laden may have killed 37 people in the last two years to make Goalpara forest his home.
Read More: Xi accepts Modi's invite for the Wuhan-style informal summit in India in 2019
In a similar case, another supposedly rogue elephant named 'Laden' was hunted and killed by a hunter in Sonitpur district of the state back in 2006. According to reports, the gravity of the situation can be pegged by the fact that the state government has been forced to set up elephant depredation protection committees at village levels to handle the menace.
The state's forest department is currently tracking a dossier featuring the tusker's movement throughout the past three months. The concerned divisional forest officer of the region has reportedly written to the principal chief conservator of forests to declare Laden a 'rogue', which can be done under the Wildlife Protection Act and will allow the forest department to hunt the animal citing it as a threat to the locals.