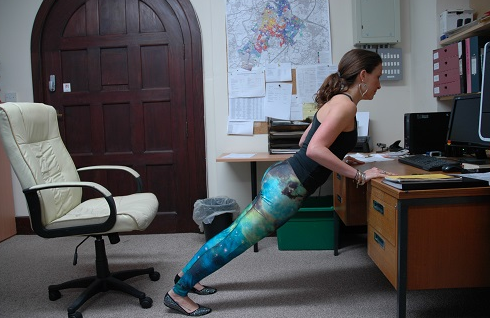 Aerobic exercise—the type that raises your heart and breathing rates, such as running or cycling—has been touted by scientists as the gold standard in terms of the number of health benefits it brings. More energy, improved mood, lower risk of heart disease and certain cancers, better sleep, better thinking, better sex, and on and on. But as it turns out, there may be another form of exercise that does even more for you: yoga. And weight control may be at the top of its long list of yoga benefits.
In 2010, researchers at the University of Maryland School of Nursing published a comparative analysis of 81 studies that examined yoga's health benefits and the health benefits of aerobic exercise. The researchers found yoga to be especially effective at reducing stress. This may not be news to those who practice yoga, but even die-hard enthusiasts will be surprised at the number of other health benefits yoga can confer—often to a larger degree than aerobic exercise.
The researchers found that yoga outperformed aerobic exercise at improving balance, flexibility, strength, pain levels among seniors, menopausal symptoms, daily energy level, and social and occupational functioning, among other health parameters.
Yoga does more than calm you down and make you flexible. "We were a little surprised by the results," admits lead researcher Alyson Ross, MSN, RN. "We played around with the studies, making tables grouping the studies in a variety of ways (disease condition, health outcomes, and so forth). When we sorted them by exercise and yoga side-by-side, it became apparent we were on to something."
What is clear from this analysis is that yoga should no longer be seen as something even remotely "fringey," or even as something that's only good for improving flexibility. Rather, this research makes it clear that yoga deserves a permanent place at the health and fitness table, alongside other forms of exercise that may be more familiar to most people.
To put it another way, if you like yoga, don't feel like you're missing out if you're not also putting in time on the treadmill or exercise bike. "Yoga seems to be able to provide many of the physical benefits of exercise—and then some," says Ross. "It behaves as both exercise and meditation."