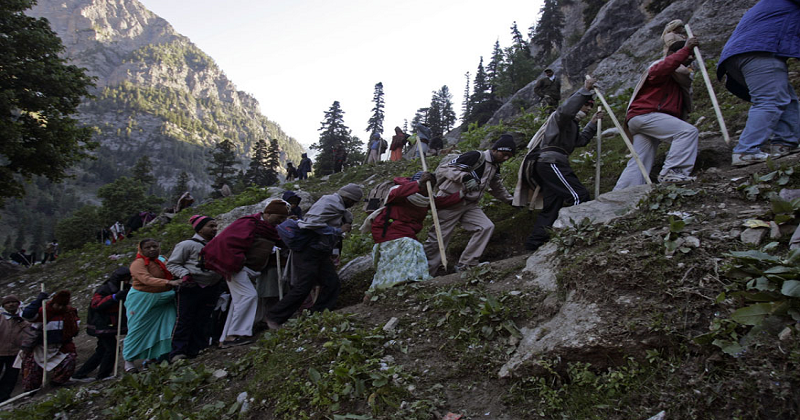 The first batch of Kailash Manasarovar Yatra-2018 began on Monday flagged off by Union minister of state for External Affairs VK Singh, who hoped the pilgrimage passing through the difficult terrain of the Himalayas concludes smoothly.
Singh also counselled pilgrims to remain physically fit and establish communion with nature to come out rewarded from the Yatra.
The first batch of 60 pilgrims will reach Kailash Manasarovar via Lipulekh. There are two ways for Yatra-through Lipulekh pass(Uttarakhand) and through Natu La pass(Sikkim).
"This year 3,734 applications were received. After drawing of lots, around 1500 were selected for the Yatra," the minister said.
Read More: Kochi Coast Rich in Natural Gas Reserves; India all set to be Amongst Biggest Economic Powers
Pilgrims will reach Kailash Manasarovar via Lipulekh in eight batches of 60 pilgrims each. Ten batches of 50 pilgrims each will reach there via Nathu La, he said.
The duration of the Yatra via Lipulekh is 24 days for each batch including three days in Delhi for preparatory work. This route passes through important sites like Narayan Ashram and Patal Bhuvaneshwar among others The route through Nathu La pass is motorable and suitable for senior citizens unable to undertake arduous trekking.
From Gangtok, the route passes through scenic places like Hangu lake, and through the vast landscape of the Tibetan plateau. 21 days duration of this route including three days in Delhi for preparatory work.
Singh said this time two experienced liaison officers, who have better knowledge of routes and are able to take care of the elderly, will be with the pilgrims.
An applicant for Kailash Manasarovar Yatra requires to be in the age group 18-70 years.