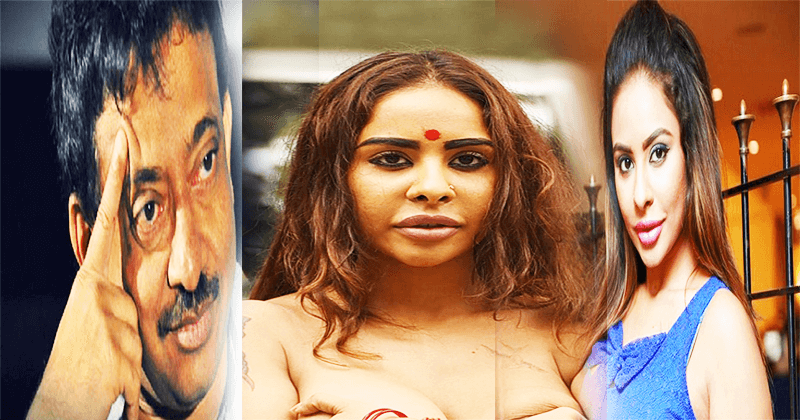 A serial alleger of sexual harassment actress Sri Reddy has created many controversies in the Tollywood. Now at odds with her habit of making sexual harassment allegations, she has come in praise of Ram Gopal Verma, the ace Bollywood director.Ram Gopal Varma's much-awaited cop story 'Police' released on Friday, June 1st and received mixed reviews.
Sri Reddy has been impressed with RGV's Police and has hailed Nagarjuna's lead role performance in the movie. She said that a section of people was spreading rumours about the film and had asked people to watch the film with their family members. Sri Reddy's tweet read," Officer is a great movie..Nagarjuna garu did a very good job and rgv is a great director..unnecessary penta fans negative publicity chesthunnaru..pichi rajakeeyalu cheyakandi..watch this movie without any doubt..me family nunchi movies vochinapudu kuda chuskundam.."
See also:Power Star is much interested in thighs, says Ram Gopal Verma on Pawan Kalyan
Officer is based on the real life of IAS officer Prasanna, and in the movie, Nagarjunna has donned the role of a cop who aims to fight corrupt police and to save Mumbai from mafias. The narration is fast paced and the twists in the story will keep the audience engaged. Though some sequences have been considered by some as of predictable nature.
Sri Reddy shook the Telugu film industry through her revelations on casting couch and sexual harassment in the industry. This former TV anchor made shocking allegations against certain celebrities and grabbed the attention of national dailies when she stripped in front of the Telugu Film Chamber of Commerce after the Movie Artistes Association denied to give her membership.
After all these performances, the next high tension drama of her's started with Pawan Kalyan. Later RGV claimed the responsibility for this and told that he instigated her to abuse the Power Star using foul language in front of the media.