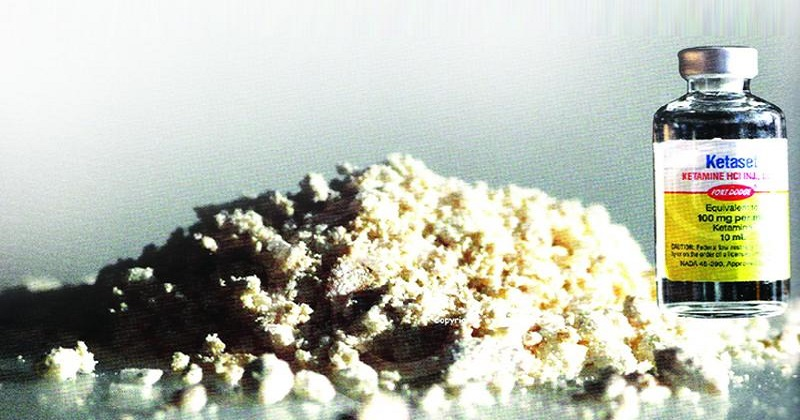 The Directorate of Revenue Intelligence (DRI) has captured an international racket of manufacturing ketamine with the seizure of a huge amount of the banned party drug from Goa, Maharashtra and Gujarat. 10 people, including three foreign nationals – two British and one Vietnamese, were detained, the agency said.
The drug syndicate deals through 'hawala' channels, had a well-established chain of supply in India and abroad which has been eliminated, the DRI said in a release in Panaji. The directorate conducted a series of raids across Goa, Vadodara (Gujarat) and Raigad (Maharashtra) in the last three days and seized 308 kg of ketamine, it said. The value of the seized contraband was not mentioned by the DRI.
The officials seized 2,000 kg of raw material enough to make another 250 kg of ketamine by the intervention of operation, code-named 'Operation Vitamin'. The operation spanned over three days from Monday and spread across multiple states covering 14 residential and industrial premises, it said.
Four illicit ketamine manufacturing facilities/laboratories located in Goa, Vadodara and Raigad were destroyed during the operation, the DRI said.
Read More: Stones pelted on a CRPF convoy in Jammu and Kashmir
The racket was masterminded by a foreign national who had been earlier arrested under the Narcotics Drugs and Psychotropic Substances (NDPS) Act in 2009 and 2012, it added.
He continued the racket by manufacturing the contraband at Rasaini in Panvel (Raigad) under the banner of a chemical factory. The network was controlled by an international drug syndicate, the agency claimed.
"In the DRI operation, total 10 people, including the main organisers and financiers of the manufacturing facilities/laboratories, sellers and buyers in the supply chain have been apprehended under provisions of the NDPS Act-1985," the release said.
"Of the apprehended people, three are foreign nationals – two from the UK and one from Vietnam," it added. These three persons were key members of an international syndicate which had close linkages in South East Asia and Canada, the DRI said.
The smuggling syndicate is believed to have supplied ketamine to international drug traffickers in countries like Sri Lanka, Mozambique, the United Kingdom, Canada, Malaysia, Nepal, Australia, Vietnam and Kenya, mostly through courier and postal services, it said.
"The drug syndicate had a well-established chain of supply in India and abroad, which has been neutralised," the agency said. It also added, "The payments for the raw material and finished products were being made through 'hawala' channels."
Ketamine is an anaesthetic agent that is often misused as a recreational party drug. Classified as a psychotropic substance under the Narcotic Drugs and Psychotropic Substances (NDPS) Act, it is used to induce loss of consciousness.
It is used by some people to have a 'hallucinogenic high', in place of other narcotics; hence the state police have been keeping a strict watch on its sale in the coastal belt.