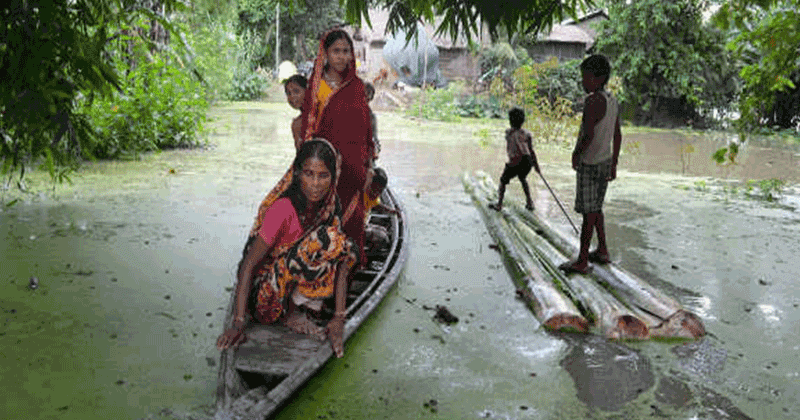 The past couple of days, India has seen a heavy rain that caused more havoc than help.
Incessant rains and floods in northeastern states on Thursday left 4 dead and thousands homeless and forced Northeast Frontier Railways to suspend as many as four train services as a tunnel washed out in Assam's Lumding-Badarpur hill section, snapping rail connectivity to Tripura as well as Barak Valley in Assam.   
In southern Assam's Barak valley bordering Bangladesh where the flood situation worsened on Thursday, the inland water transport (IWT) department has also suspended its ferry services due to rising water level of all the rivers. This was followed by landslides in five places of Dima Hasao district.
READ ALSO: Heavy Monsoon Rain Lash Northern Kerala: 10 Went Missing In Landslide
Informing that raising water level under Guwahati division was also a matter of concern, the IWT director Bharat Bhushan Dev Choudhury said, "As of now ferry services are unaffected in Guwahati. However, in Barak valley, more than 30,000 ferry passengers have been affected."  The NF Railways PRO said landslides in as many as five places in Lumding — Badarpur hill section have affected normal train services. 
In neighbouring Manipur, the state government has declared "holiday" till Friday for all educational establishments and government offices in Imphal and its adjoining districts.
Heavy rain continued to lash parts of Mizoram, cutting off Lunglei, Lawngtlai and Siaha districts in southern parts of the state from the rest of the country.