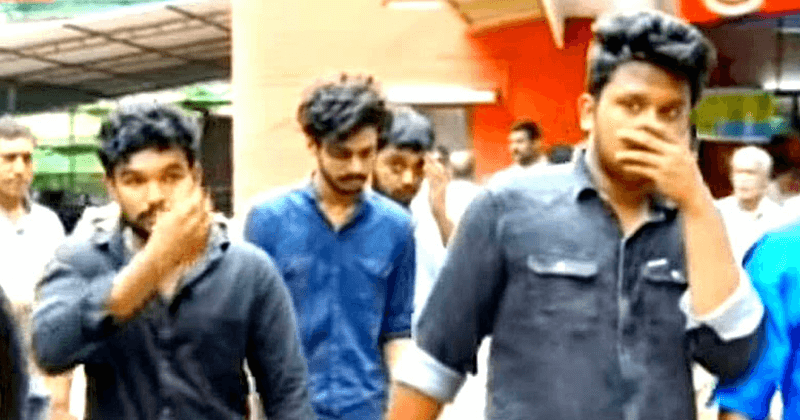 A quadret of youngsters from Thrissur district in Kerala , who morphed a housewife's photo and blackmailed her for money were finally arrested. Adithyan, Aadil, Ashwin and Ajan are the four culprits who enjoyed success carrying out their treachery for so long. They had managed to extract 10 lakhs from the housewife but then what caused their downfall was to get another 50000 Rs from the victim.
See also: Wedding photos morphed and used for porn videos, Two arrested in Kerala
The four youngsters established friendship with the housewife and used to engage in video call with her. During the chat, they had taken screenshots of the video and then morphed them to make nude pictures. Soon they contacted the lady from another number, pretending to be another person and threatened the lady that her nude pictures will be spread through internet. The lady, unaware of the vicious plot, called the same culprits for help. She was given the reply that the threat could possibly be real and that the only escape route for her was to submit to the will of the 'stranger' who blackmailed her.
Thus the youngsters managed to extract money and gold from the lady many times. The financially poor youngsters soon embraced an opulent lifestyle from buying new car to holidaying in Goa and Kodaikanal.
S.H.O T.K Shaiju got secret information about the incident and formed a separate team to investigate the case. Police made a plot to bring the four youngsters to come and fetch 50000 RS, but had kept newspapers cut in the dimension of currency notes to mislead them. The culprits soon fell to the trap trying to take the money and police chased and caught them all.