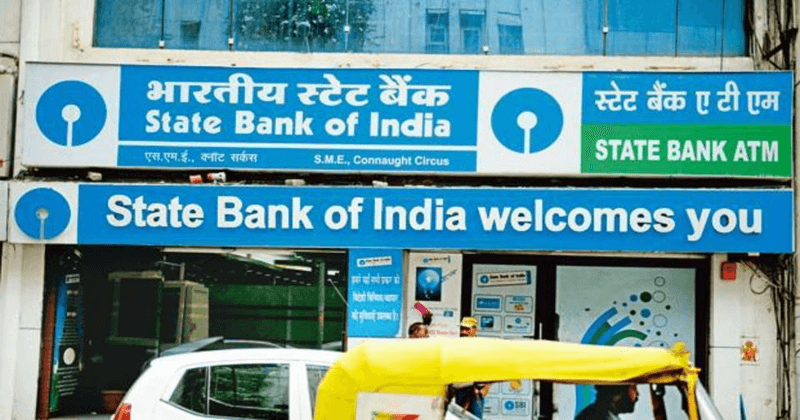 Bad loans worth Rs.1.20 lakh crores have been written off by the Public sector banks, which is nearly one and a half times more than their total losses posted in 2017-18.
Along with massive write-offs, Public Sector Banks made huge losses in the last financial year. This is for the first time in a decade that banks have made huge write-offs of bad loans along with booking of hefty losses! 21 state-owned banks made a combined profit in 2016-17 while in 2017-18, they suffered a staggering loss of Rs.85,370 Crore, as per the available data.
Against the combined net profit of Rs. 473.72 crore, PSU banks had written off Non Performing Assets(NPAs) worth Rs.81,683 crores during 2016-17.SBI leads in the writing off of bad loans, with Rs.40,196 crores which form nearly 25% of the total write-offs during 2017-18. This has been followed by Canara Bank(Rs.8310 crore), Punjab National Bank(Rs.7407 crore) and Bank of Baroda(Rs 4948 crore).
See also:With 6 lakh crore NPAs, PSBs will asked to auction stressed assets
As per the data provided by rating agency Icra, Indian Overseas Bank has written of NPAs worth Rs 10,307 crore, followed by Bank of India (Rs 9,093 crore), IDBI Bank (Rs 6,632 crore) and Allahabad Bank (Rs 3,648 crore). These banks along with 7 others come under Prompt Corrective Action framework of RBI. As per the government data, banks' write-offs stood at Rs 34,409 crore in 2013-14.
The massive increase happened in just 5 years when the figure has jumped fourfold. In 2014-15, the banks wrote off Rs 49,018 crore ; Rs 57,585 crore in 2015-16, Rs 81,683 crore in 2016-17 and hitting a record high of Rs 1.20 lakh crore (provisional) in 2017-18. The write-off in banking parlance means that the bank has made 100 per cent provision from its earning against that account.
NPA, as a result, will no longer be part of the bank balance sheet. But this write off puts pressure on the balance sheet by eroding operating profit. While banks including SBI scrounge every penny out of the common man against transaction charges, not keeping Minimum balances(highest collection even exceeding their profit!), service charges for ATM usage etc, they have let go of the big shots their way with their host of scams and frauds!
As of December 2017, NPA in the banking sector stood at Rs 8.31 lakh crores!
11 banks have been pushed out of the 21, under the Prompt Corrective Action(PCA) framework of RBI, thanks to the mounting up of weak financials. The recent tight prudential norms released by RBI on February 12 have added to the NPA woes.
Piyush Goyal, who is now occupying the position of interim Finance Minister, has announced setting up of an Asset Reconstruction Company(ARC) to give recommendations for faster resolution of stressed accounts.
The committee headed by Sunil Gupta, non-executive chairman of PNB, will make the recommendations. Finance Minister said that the committee would consider whether the arrangement could do good to the banking system and also invite suggestions to consider the terms under which an ARC should be set up.