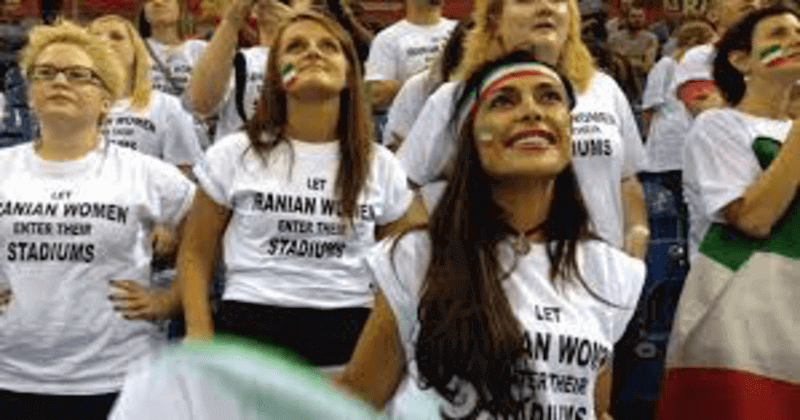 The second match in FIFA World Cup 2018 featured a different kind of protest while the match was going on. Among the fans at the venue, a number of banners with the words #No Ban4Women" and "Support Iranian Women to Attend Stadium" were seen. The state of Iran has banned women in country from attending male only sports events from 1979.
see also: Christiano Ronaldo Mocks Messi With 'GOAT' gesture!
The result of the match did swing in Iran's favour thanks to an own goal by Aziz Bouhaddouz in second half stoppage time. The Iranian fans celebrated the victory but they also sent a message back home by unfurling a banner that protested against their governments decision to deny entry for women in stadiums where football matches are conducted.
Fans wasted no opportunity to flash their banners on screen to put the message back to their home country. There are even reports that Iranian Women used fake beards to get entry in to stadiums in some of the local football league games. Check out some of the tweets related to this: 
Iran's first match almost done we saw lots of support from fans toward Iranian women who wants to break the stadiums ban.#????_??????? #NoBan4Women pic.twitter.com/qtkxTER7Dq

— OpenStadiums (@openStadiums) 15 June 2018
— OpenStadiums (@openStadiums) 15 June 2018
Iran will face Spain in the next match.