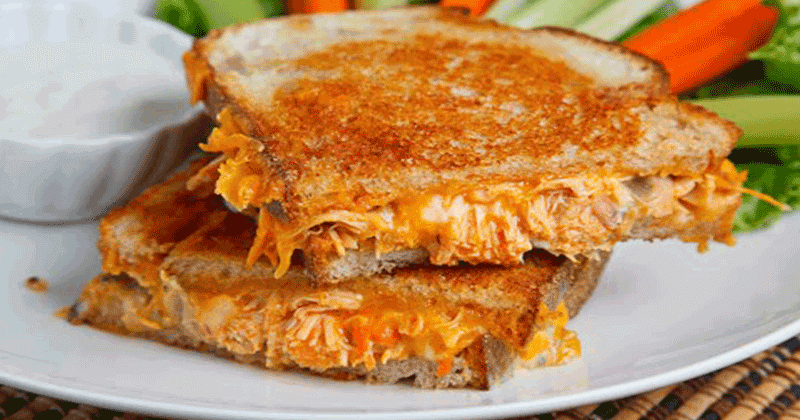 To all those meat lovers out there, check out this breakfast sandwich recipe- Shredded Chicken Cheese Sandwich.
Shredded Chicken Cheese Sandwich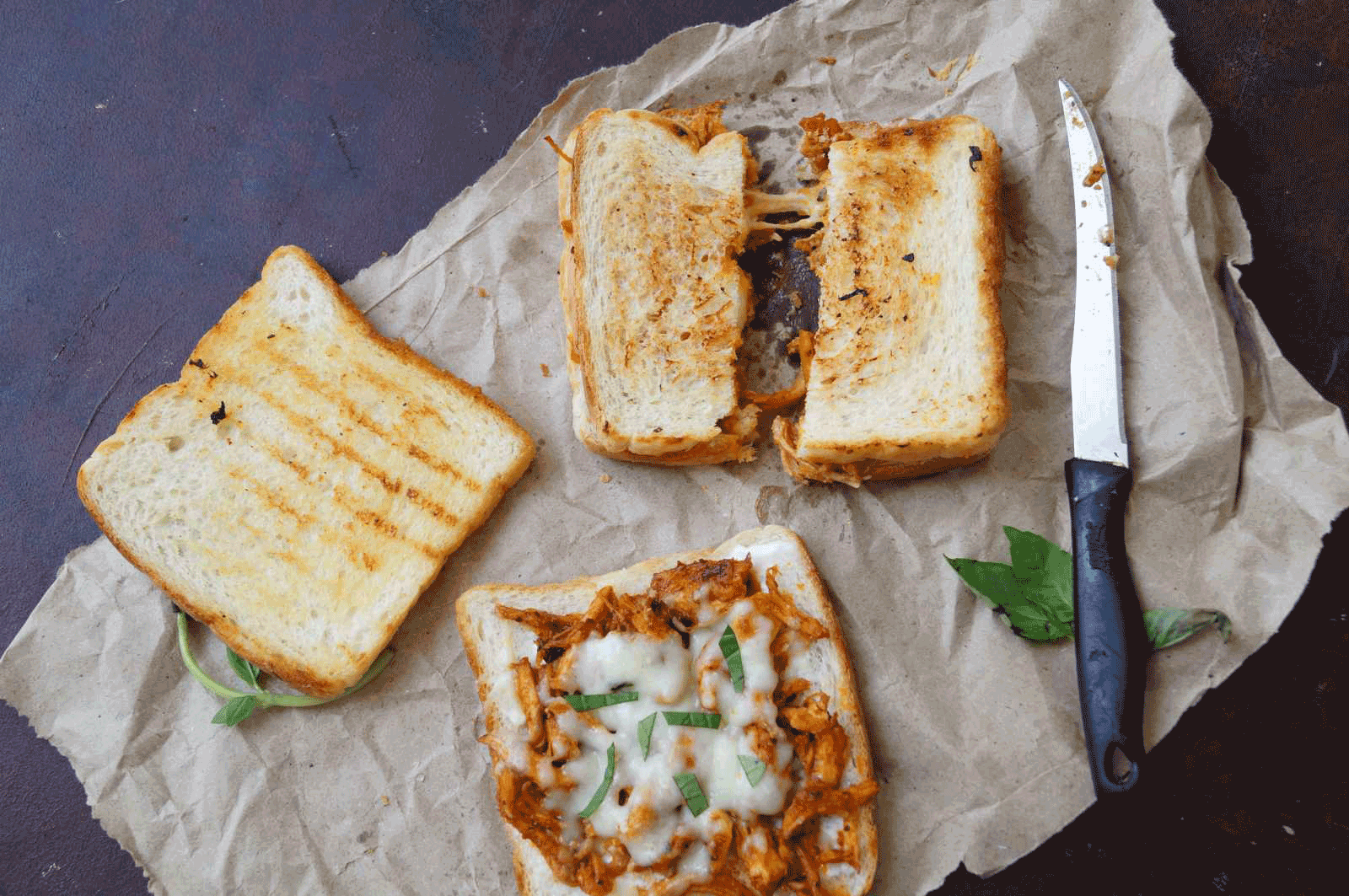 Prep in: 20 minutes
Cooks in: 10 minutes
Total in: 30 minutes
Makes: 2 servings
Ingredients
1 Chicken breasts
4 Basil leaves
2 Tablespoon Pizza Sauce
1 teaspoon Italian seasoning
4 cloves Garlic
1/2 teaspoon Black pepper powder
1/2 Cup Mozzarella cheese, grated
1/2 Cup Cheese , grated
2 Tablespoon Butter, melted
1 tablespoon Olive Oil
READ ALSO: Quick and simple Italian Oats Bread Upma
How to make
To begin making the Shredded Chicken Cheese Sandwich recipe, we will start by boiling the boiling chicken breast
In a saucepan, boil water on medium flame, add the chicken pieces until it becomes tender. Once it is ready & cooked, drain out the water and let it cool down. Then shred the chicken using a knife. Set aside.
Next heat up some olive oil in a heavy bottom pan on medium flame and add chopped garlic into it. Saute it for a couple of minutes then add tomato pasta sauce into the pan.
Now add chopped basil leaves, Italian seasoning & black pepper into the pan and give it a good stir.
At this stage add the shredded chicken pieces into the pan and let it cook for a couple of minutes. Next, add 1 tablespoon of both the cheese and cook for another 2 minutes. Turn off the heat.
Now apply melted butter on the outer sides of sandwich bread and then stuff it with chicken. Add both of the cheeses on the top. Put another bread on top to finish the sandwich.
Pop the sandwich into the preheated oven at 150 C for 8-10 minutes. Once done, slice it into two halves & enjoy the cheesy goodness.
Serve Shredded Chicken Cheese Sandwich along with tomato sauce and Fresh Orange Juice for your breakfast.