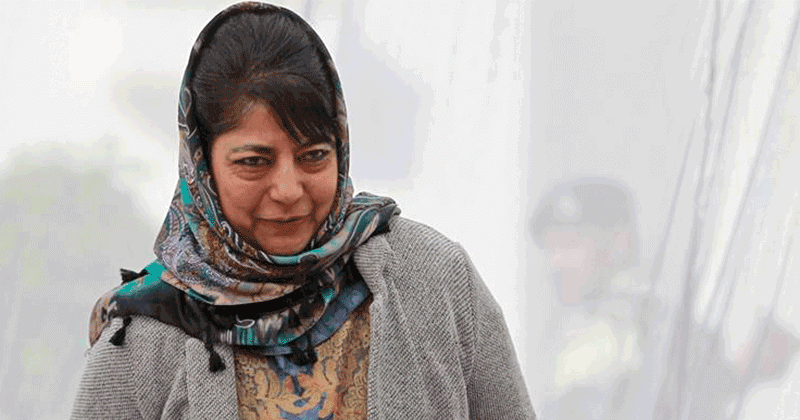 The BJP-PDP alliance that began in 2014 has come to an end TODAY in Jammu Kashmir. This news comes over the difference between the parties on the ceasefire matter in the state.
The BJP has pulled out of its alliance with the People's Democratic Party (PDP) in Jammu and Kashmir, which will leave the state under Governor's rule.
"It had become untenable to continue with PDP government in Kashmir," said senior BJP leader Ram Madhav.
"Fundamental rights of citizens including the right to life and free speech are in danger," he added, defending the decision that has ended the shaky coalition two years before its term ends.
The BJP has 25 lawmakers and the PDP had 28 in the state assembly, where the majority mark is 45.
The decision to withdraw support came after BJP president Amit Shah met with the party's lawmakers from Jammu and Kashmir in Delhi.
READ ALSO: Ramadan ceasefire truce causes fresh conflict between BJP & Mehabooba
The rift between the two parties widened following the central government's decision to resume anti-terror operations in the state after Ramadan.
Meanwhile, Chief Minister Mehabooba Mufti has handed in her resignation to the Governor, along with the Deputy Chief Minister Kavindra Gupta too has resigned.
"We have submitted our resignations to CM Mufti. We have now come out of the J&K government," said Deputy Chief Minister. 
"After taking stock of the situation in the state, the central government and central party is of the view that we should leave the government," said Ram Madhav, BJP's National General Secretary. 
Meanwhile, Congress leader Ghulam Nabi Azad said; "When the BJP has formed the government in J&K, we had told the PM that will be a Himalayan mistake. We have been proven right."
"After ruining the state in the last three years, they are now breaking the alliance. It is a total failure by the part of the govt of India. Centre cannot shy away from the responsibility," added the Rajya Sabha member