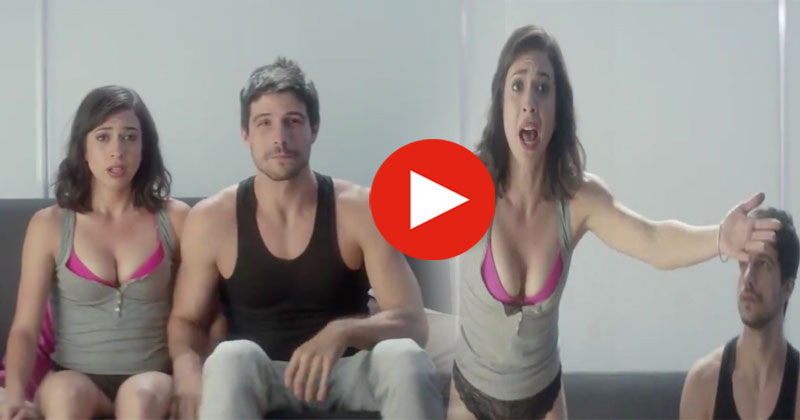 A Mexican lingerie company invented a product especially for women during the FIFA World Cup and it has faced a severe backlash from the very target. Not all women are as keen on the football games as compared to men. And in what was seen as a way to get them interested in 2018 FIFA, Vicky Form created an underwater that will vibrate every time a goal is scored. A sexual stimulation will apparently help a woman to enjoy the sport was the message they spread through their ad campaign and it, of course, did not score well for the women out there. Women took to social media to express their rage on the extremely 'sexist' commercial.
See Video: 
Conoce la forma más sensual de celebrar un gol. Entra a https://t.co/j6hFEozjNA y conoce más. ¿Y tú con quién compartirás la pasión del juego? ? pic.twitter.com/7XYM0Eb2dt

— Vicky Form Oficial (@VickyForm_mx) June 12, 2018
These vibrating underwear aren't something never done before. Sex toy shops sell many such products but the product placement of Vicky Form was extremely wrong and unsuited. The company gave a statistic figure that 'every year four million couples separate because of football' and went on to show how a couple is arguing over watching a game.
Also Read: Underwear Company Invents a Knickers that Vibrates When Footballers Score!
The ad essentially shows the girl getting more excited about goals in the match. At one point she gets angry after her vibrator stopped as it was a foul. She shouts saying, "Penalty! Blind referee, that's a penalty!" Women have pointed out that women do enjoy sports and those who do not definitely don't need a sexual stimulation to get interested in. The ad is been called 'disgusting', 'pathetic' and 'shameful.'One of the comments said, "How sad that a brand of female lingerie only knows how to sell sexism, sex, and machismo." Emoji Vibrators! Inspired by WhatsApp Emojis Online Adult Retailer Lovehoney Introduced Oh-Moji Toys.
Vicky Form, on the other hand, describes them as a way of confidence and empowerment. Their website mentions, 'the Vicky Form woman decides her own destiny. It says she doesn't need to break rules because she makes the rules and that she has confidence in herself.'