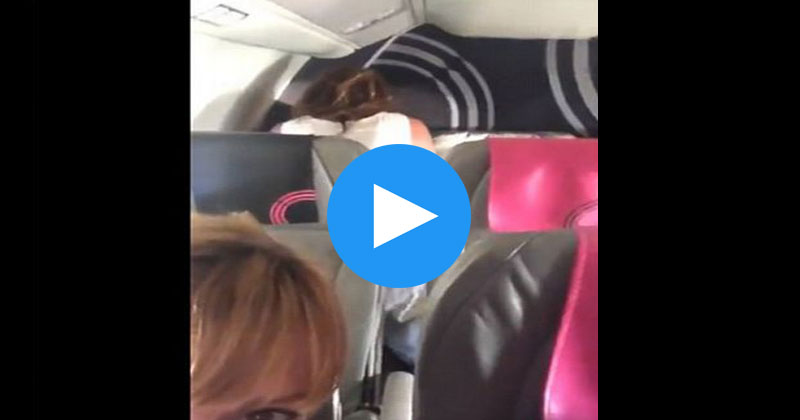 A couple flying to Mexico were caught shamelessly having sex in their seats as a husband and wife filmed the unexpected in-flight entertainment.
Shocked onlookers witnessed two fellow flyers romping in the row behind them, seemingly unfazed by everyone else around them.
The clip shows a man and woman romping two rows behind their fellow passengers, who look wide-eyed with shock as they sneakily record the amorous pair.
See Video: 
The stunned couple took a short video of the shocking event and sent it to their daughter in disbelief. Kiley Tully then posted the clip online via Twitter, sharing her shock at the situation with the world.
Also Read: Police arrested couple having sex in car at Gurgaon after the complaint
"My mum and dad were just trying to have a peaceful trip to Mexico and then they sent me this," Kiley tweeted along with the scandalous video.
The scandalous clip (linked in the tweet below – but be warned, it's pretty graphic), is 45 seconds long and has since gone viral on social media, amassing over 4.5 million views.