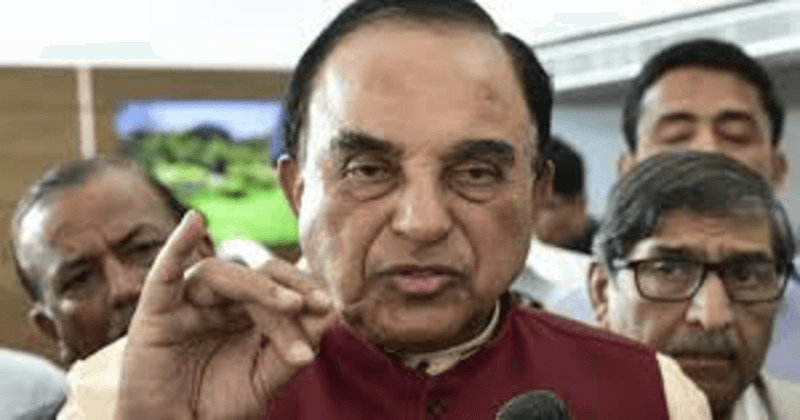 Subramanian Swamy may have his political predilections but he is not known to mince words even if it is about the party he supports. Swamy recently took a dig at his own party saying that Modi's ministers lack basic knowledge of economics.
"There is not even a single minister in the Union Cabinet who understands anything about economics. Not everyone is capable of understanding the Arthashastra" said Subramaniam Swamy.
But then he quickly added that no party has ministers with proper knowledge about economics. Two years before, Swamy had written to P.M Modi requesting the sacking of the then RBI Governor Raghuram Rajan saying that "he is mentally not fully Indian" and had wilfully destroyed the economy. Swamy spoke about this conflict with RBI Governor.
"Raghuram Rajan increased the rate of interest, which led to substantial losses to small scale industries. It increased unemployment in the country. This was destroying the economy, but he could not understand this"
see also: Subramanian Swamy advocates for President's Rule in Kerala
Swamy also spoke about the confusion regarding who actually is the Finance minister currently.
"Either you are the finance minister or you are not. There is no such thing as interim finance minister. Some places mention Piyush Goyal as the finance minister, but Jaitley is the finance minister on the website. So is Jaitley a minister without a portfolio then"? asked Swamy.
Swamy said Modi understands the country's problems but has chosen wrong friends. He hoped Modi to move past them.