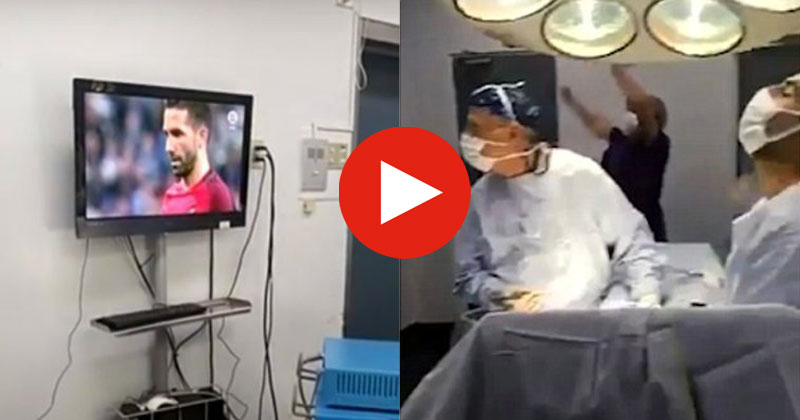 A chilling video, showing doctors performing a surgery and watching a football clip simultaneously, has gone viral on social media. However, the video, which many claims to be from the ongoing 2018 FIFA World Cup is an old one. The football clip that the team of surgeons can be seen watching in the video is actually from the Confederations Cup 2017.
The clip shows the surgeons cheering and celebrating animatedly the penalty save from the Confederations Cup match played between Chile and Portugal. The penalty was saved by Chile's goalkeeper Claudio Bravo against Cristiano Ronaldo's Portugal.
Also Read: (Video)Fans Smuggle Alcohol in Fifa World Cup Stadium Using Binoculars. See How
See the below video which shows the surgeons celebrating the save while the patient is on the operating table:
The video had received mixed reactions but had come under heavy criticism by the South American media, and the members of the medical community had come down heavily on the surgeons and termed them irresponsible.