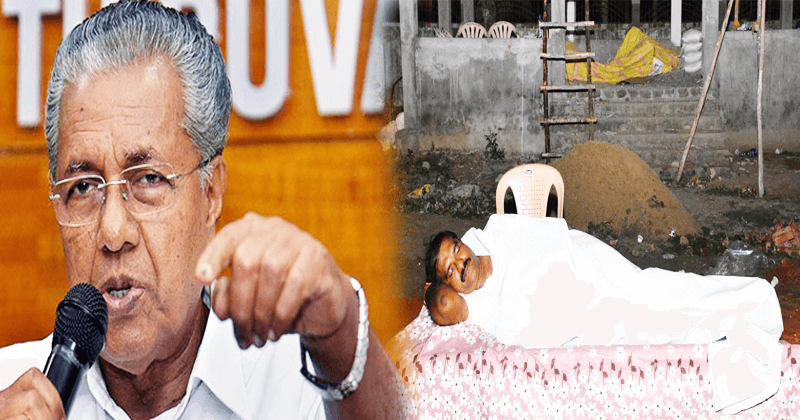 An MLA dines and sleeps cosily inside a cemetery left out by the construction workers due to the fear of ghost. Nirmala Rama Naidu, MLA from Palakol constituency in Andhra's West Godavari district, had allotted Rs.3 crores for the renovation of the cemetery in his constituency. He allowed the money after he got elected from the constituency.
Even after the tenders were called twice, nobody came forward to take the contract. When somehow the work was started, a half-burnt body was found from the premises which halted the work. After this incident, the previous stories about hauntedness of the place became rifer. In such a deadlock state, MLA took the matter by himself when he decided to spend one night inside the so-called 'haunted' cemetery.
See also:See the long list of opposition leaders to attend Kumaraswamy's swearing-in today
Nirmala Rama Naidu all alone spent his Friday night inside the cemetery having dinner there and sleeping cosily inside the cemetery. After completing Friday night, he went back home and returned on Saturday night when the workers had already restarted the construction works. In spite of the victory, MLA spent Saturday night too there with an added facility of a mosquito net.
Anyhow, no ghosts came to attack the MLA let alone disturb his sleep other than the mosquitoes bred on the nearby waste dump. Naidu's 'heroic act' has got a national coverage thanks to the media which caught the eye of Kerala CM Pinarayi Vijayan.
Kerala CM is known for his active intervention in the matters happening in other states especially when some political gain is involved. This time Kerala CM lauded the Telugu Desam Party (TDP) MLA's act as a strike against the superstitions engrained in public minds. The political aim behind this advertisement from Pinarayi Vijayan is evident when we consider Pinarayi's decision to support Kejriwal's Dharna got back up from Chandrababu Naidu and his TDP.