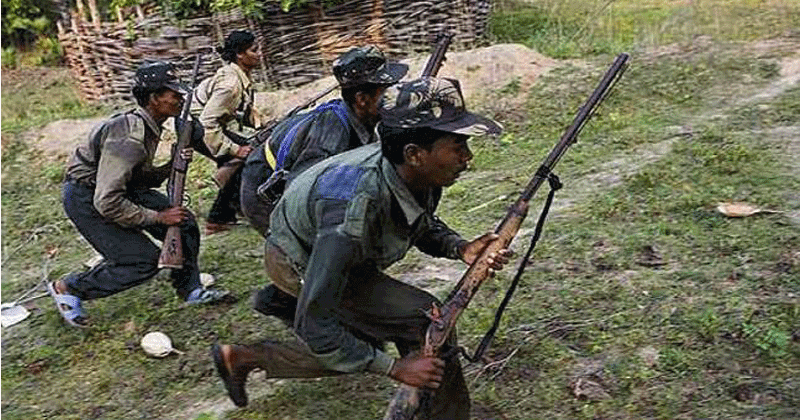 While the police and the Army on one side are reducing the numbers of the Naxals, on the other the locals are being threatened by them.
The people of Dantewada district, Chhattisgarh are being threatened by the Naxals and have been asked to send one member from each family to join them.
The past few months have seen an increase in the clashes between the Naxals and the security forces. In order to beef up their army, the Naxals are now apparently forcing villagers to join them.
One member from each family needs to join the Naxals or else they will be killed, said a local. "We are really scared of them. We don't know what to do next," the local said.
READ ALSO: Rajnath Singh: Naxals are most dangerous enemies of poor and tribal
However, the state police have denied any such demand from the Naxals.
"Police has not received any kind of information regarding this – that the Naxals have announced that locals should join them," Deputy Inspector General R L Dangi said.
"Their (Naxal's) population is declining day-by-day as police are taking strict actions. Maybe that's why they are trying to create a psychological pressure amongst the masses. However, the youth in the area have now understood that the Naxals won't do anything good for them," he added.
Earlier this month, two jawans of 231 Battalion of the Central Reserve Police Force (CRPF) were injured in Improvised Explosive Device (IED) blast by the Naxals in Dantewada.
Meanwhile, last month, at least six jawans were killed in an IED blast in Dantewada's Cholnar village.