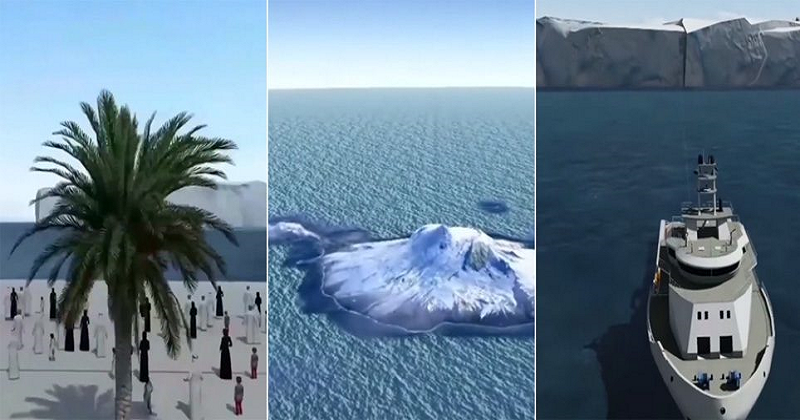 A United Arab Emirates (UAE) firm has launched an official website for a project to tow icebergs from Antarctica to the UAE coasts during the first quarter of 2020 "to leverage them as new sources of water in the region".
The National Advisor Bureau Ltd put forward the UAE-Iceberg Project to highlight the upcoming stages and benefits in environment and economy, Xinhua reported on Sunday.
The project is estimated to cost USD 50-60 million. The pilot phase of the project will kick off during the second half of 2019 towards the coast of Perth in Australia, or the coast of Cape Town in South Africa.
Read More: These are the Special Women who are Expelled from Sanjay Dutt's Biopic 'Sanju'
The company is currently developing a unique technology which would decrease project costs, ensure zero ice melting during the transportation phase, and facilitate water-transfer processes to customers at minimal costs.
The project which will support the UAE's quest for clean drinking water was first mentioned in the UAE media in May 2017.
WAM reported the project would also place the UAE on the "glacial tourism map" as the first desert country to offer glacial tourism on its coasts, saving iceberg enthusiasts the trouble of travelling to the North and South Poles. The study's findings were originally published in the journal Oncotarget.