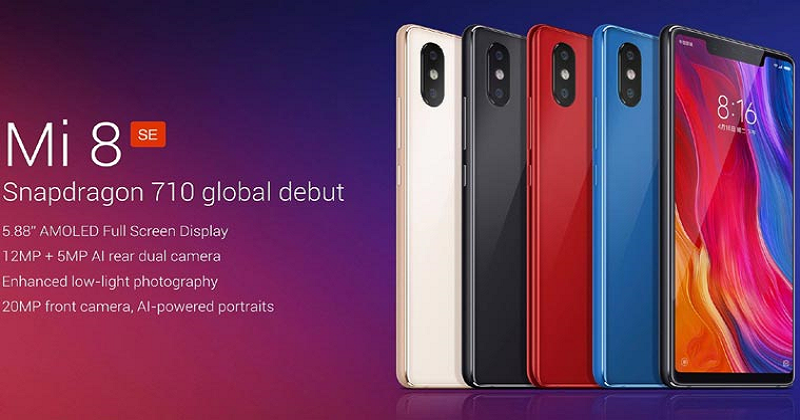 Xiaomi unveiled its flagship Mi 8 series last month, it was anticipated that India — one of its most successful markets, will get at least one of the flagship models. The Mi 8 boasts of flagship-grade hardware with latest and trendy smartphone design, thereby making it a worthy alternative to the OnePlus 6 and ASUS Zenfone 5z. However, it seems that Xiaomi has other plans for the Indian market as leaks suggest a different flagship Xiaomi device from the Mi 8 series that's scheduled to hit the Indian markets soon.
The people at XDA forums have grabbed their hands on Xiaomi firmware files, which contains some key information about Xiaomi's upcoming flagship smartphone for the Indian market. Presently carrying a codename of Beryllium, the smartphone is expected to be an Indian exclusive. It will be built around Qualcomm's flagship Snapdragon 845 chip, which is powering the Mi 8 and the Mi MIX 2S. The device has been found to run the latest version of MIUI 10 Beta ROM, indicating that it will debut with MIUI 10 stable ROM.
Additional digging into the firmware files brought out that the special Xiaomi flagship will sport an LCD display with a notch christened on top. It will sport a rear-mounted fingerprint sensor, indicating that it could skip on the 3D facial recognition from the Mi 8 Explorer Edition. Dual cameras would be present for the rear unit. And, the star feature for this device could be the huge 4000mAh battery, which means Xiaomi aims it for the mass market consumers.
Read More: YouTube works to obstruct the flow of Fake News, support news organisations
It could be possible that this device could be Xiaomi's Mi 8i, considering the Mi 8 and Mi 8 SE exist as separate products in China. This mysterious Xiaomi device could end up breaking the cover sometime in October for the Indian market, probably acting as the successor to last year's Mi MIX 2. Expect the pricing to be under Rs 30,000, with Xiaomi aiming to eat a share of ASUS Zenfone 5z and Honor 10's territory.