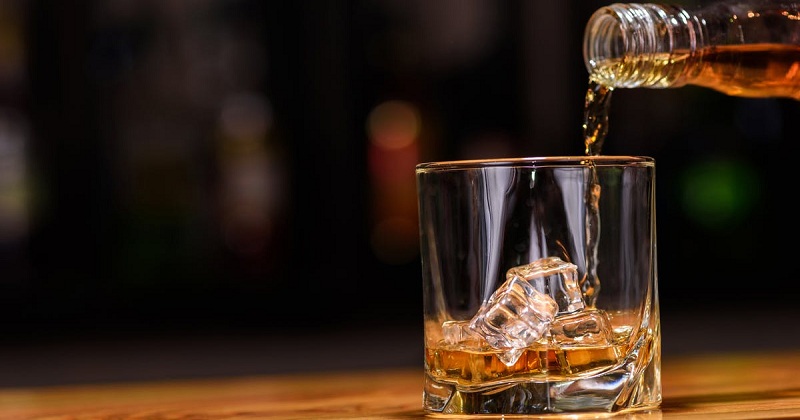 Alcohol, also known by its chemical name ethanol, is a psychoactive substance or drug that is the active ingredient in alcoholic beverages such as beer, wine, and distilled spirits (hard liquor).It is one of the oldest and most common recreational substances, causing the characteristic effects of alcohol intoxication ("drunkenness").Among other effects, alcohol produces mood lift and euphoria, decreased anxiety, increased sociability , sedation, impairment of cognitive, memory, motor, and sensory function, and generalized depression of central nervous system function. Ethanol is a type of chemical compound known as an alcohol, and is the only type of alcohol that is found in alcoholic beverages or is commonly used for recreational purposes; other alcohols such as methanol and isopropyl alcohol are toxic.
Alcohol And Cancer Risk
People tend to eat healthy, exercise regularly and stay away from toxic chemicals so that they are not exposed to cancer-causing agents, but the fact is if your drink alcohol in excess amounts, then you are actually forming a cancer-causing habit.
A study, published in PLOS Medicine, was conducted that involved about 99,000 adults who were asked about their drinking habits for a period of nine years. The finding was that if two to three glasses of alcohol were taken daily then the risk of cancer increased drastically.
Off late, it has been identified that about 5 to 6 per cent of cancer cases have been linked to the consumption of alcohol. According to the PLOS Medicine report, sticking to three drinks in a week is healthy, anything more could have adverse effects.
Benefits Of Alcohol
It is known that people who indulge in casual drinks in moderate amounts possess stronger bones, better immune systems and low risk of diabetes (especially for women) in comparison to those who do not.
The major fact is that it can protect your heart. A study conducted in 2015 revealed that light drinking was associated with protecting coronary artery diseases.
Also Read : Alcohol Addiction: brain mechanism explains difficulty in beating alcoholism
How To Ensure That You Consume Alcohol In Healthy Amounts?
• Do not consume more than two to three drinks on a daily basis. Doing this could increase the risk of cancer and heart problems.
• To ensure that the cancer risk is low, put a cap on the alcohol you consume. For women: one drink per day. For men: Two drinks per day. Ensure that you stick to this. Do not try to batch your drinks and end up drinking more on one particular day just because you did not indulge in drinking for the past two or three days.
• The definition of one drink: 12 ounces of beer, 5 ounces of wine or 1.5 ounces of liquor.
A study in the BMJ report stated that the average size of a wine glass has nearly doubled in the last 25 years.
Beer has set amounts with the labeling mentioning it accurately but when it comes to wine and liquor, you should do the measurement accurately in order to avoid indulging in them in abnormal amounts.
Healthy Drinking Tips
• Ensure that you measure the amount of alcohol you consume, especially with wine.• Pour the drink in small wine glasses. Larger ones make you drink more.
• To make your drink last longer, mix sparkling water with it.
Occasional alcohol in moderate amounts is not exactly harmful. It is when you overdo the act of drinking that the chances of diseases and disorders increase.
Keeping a check on yourself and ensuring that you stick to the daily and weekly recommended intake of alcohol will ensure that your health continues to stay perfect in the long run.