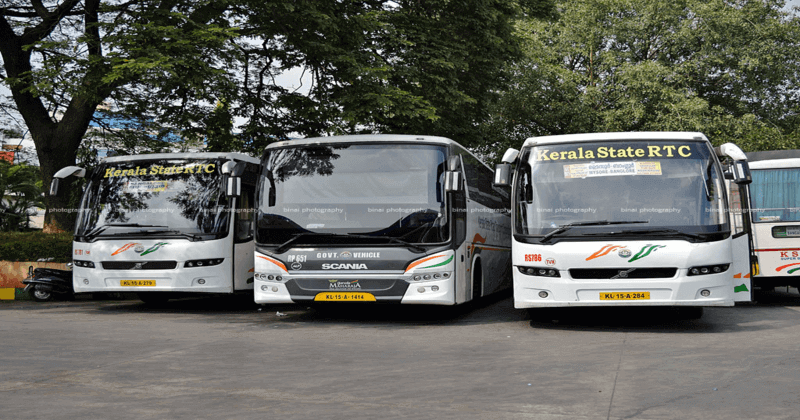 A new bus service which will cover the North-South region and West-East region of Kerala is going to be launched by the KSRTC. Under the first session of this 'Chill Bus' service, KSRTC will launch 219 AC-low floor buses in the state. The new bus service is expected to cover all parts of the state and will be started on August 1 itself.
Under the 'Chill Bus' scheme KSRTC aims to release all its AC-low floor buses on the roads. In the first stage, 219 such buses will be launched. The bus service will cover from Thiruvananthapuram to Kasargod and also the West to East regions of Kerala.
See also:Kerala Government diktat to hand over KSRTC's land to SCT College : Asia's largest bus workshop under threat of closure
The time of the service will be from 10 AM to 10 PM and the routes are arranged by opening facilitation centres at Thiruvananthapuram, Ernakulam, and Kozhikode.
The next stage of this service will witness the release of Fast to Super Deluxe buses and in the third stage, KSRTC aims to release ordinary buses. To make the new scheme useful to the people, a mobile app also will be implemented.