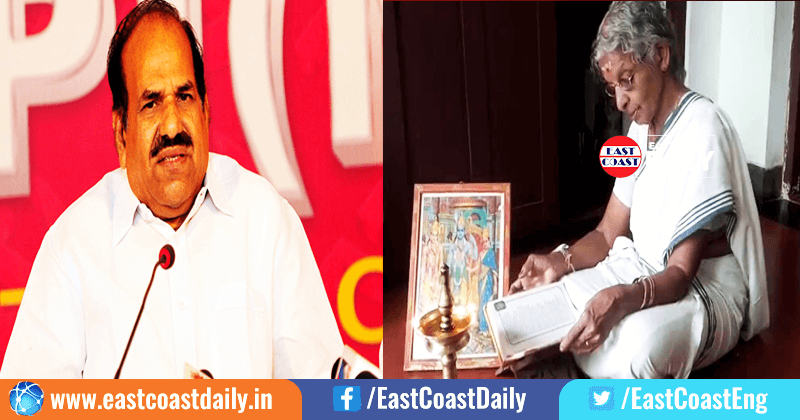 As a move which has been thought as a regression from CPI(M)'s long-held distaste against the Hindu rituals, the news about Ramayana month celebrations under the leadership of the party also has seen an unexpected twist. With the news getting popular, and a subject for witty trolls in pro-Sangh Pariwar troll groups like 'The Outspoken', CPI(M) State Secretary Kodiyeri Balakrishnan came out against it. He declared that CPI(M) the propaganda that the party would conduct Ramayana month celebrations was 'baseless'.
See also:Popular Front's secret Whatsapp group in the Kerala Police;CPI(M) Govt's unabashed support
'Samskrutha Sangham', an organisation under which seminars on Ramayana have been planned across the state, was not under the CPI(M), said the State Secretary. He added that what 'Samkrutha Sangam' was not going to conduct any Ramayana month programmes. He alleged that an independent organisation's programme was used as a weapon to attack the CPI(M).