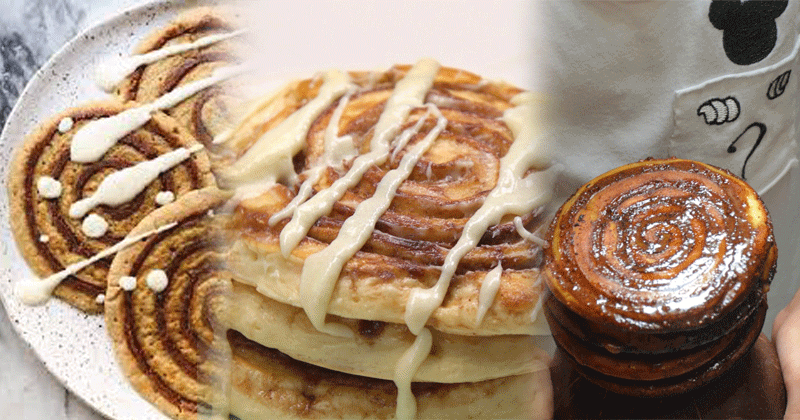 So my sister has once again come up with another recipe this time dedicated to our dad for his birthday.
Since our dad is not too fond of sweet, unlike me, my sister made these Vegan Cinnamon roll Pancakes.
If your dad too doesn't like sweets much, them make him these delicious pancakes.
Vegan Cinnamon roll Pancakes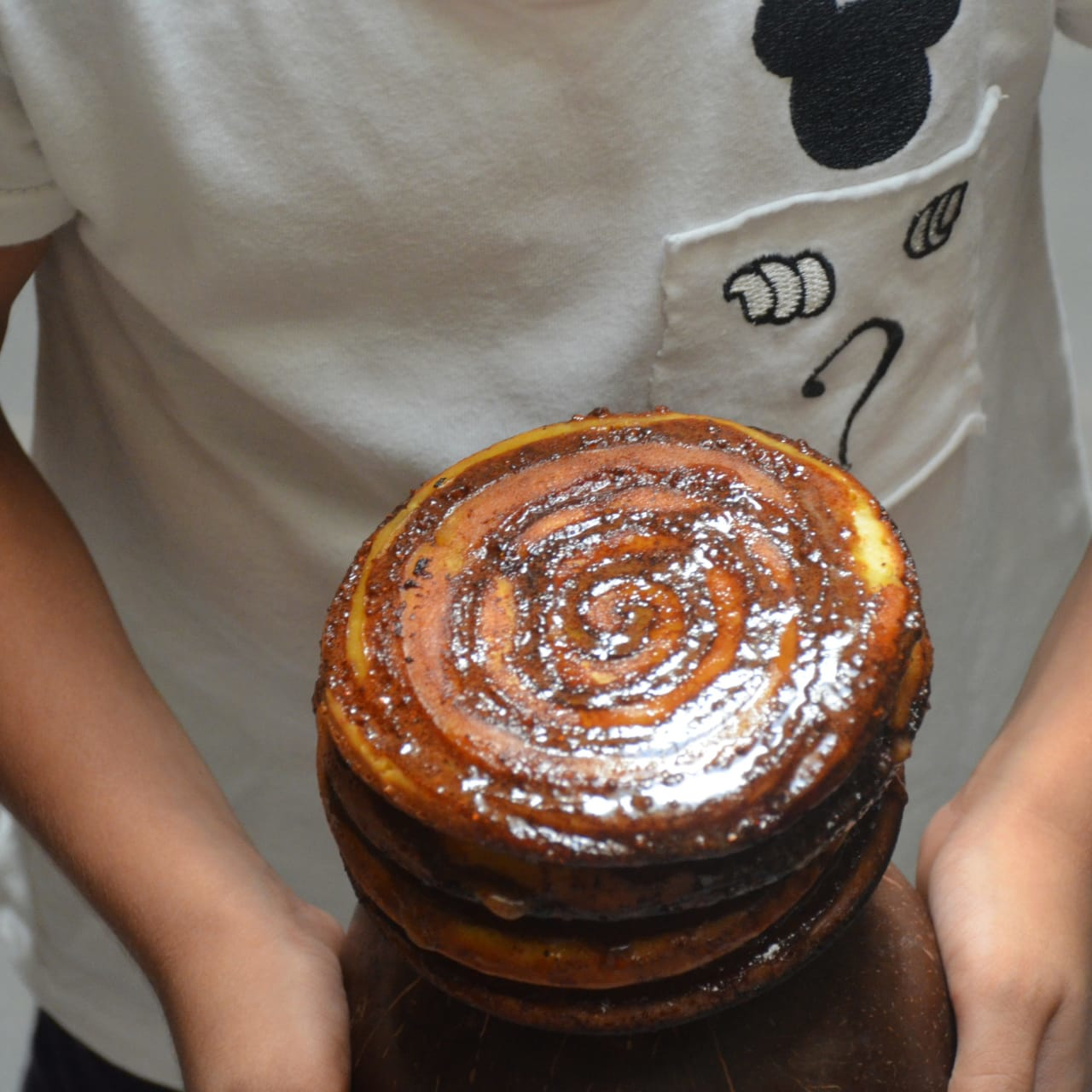 INGREDIENTS
Pancake Mixture
1 cup all-purpose flour
1 tsp baking soda
1 tsp baking powder
½ cup palm sugar
1 ½ cup soya milk (or any plant milk like almond, cashew…)
¼ cup melted margarine
Cinnamon rolls Mixture
½ cup softened margarine
½ cup palm sugar
READ ALSO: Simple vegan ice cream dessert- Tea-infused Coconut Ice cream
METHOD
Pancake Mixture
Sift the dry ingredients, slowly whisk in milk, more if necessary to form a lump free batter.
Whisk in melted margarine.
Set aside.
Cinnamon rolls Mixture
Combine the 2 ingredients till smooth
Put into a piping bag and snip off a very small hole
Vegan Cinnamon roll Pancakes
Heat a small nonstick griddle on medium-low flame.
Pour in ¼ cup of the pancake batter and slowly swirl in the cinnamon mixture.
Cover & cook for 2 minutes
Flip & cook for another 2 minutes
Remove and cool.
Repeat till batter has finished
The pancake will have ridges from the swirl. You can add in more cinnamon mixture for extra deliciousness.
Enjoy hot!