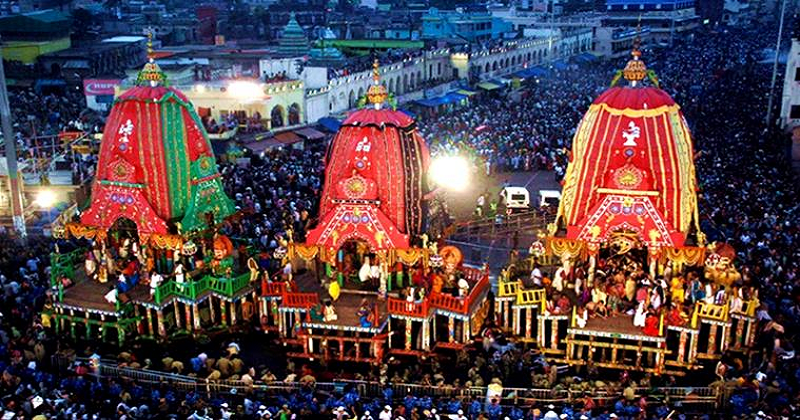 The 141st Rath Yatra of Lord Jagannath commenced this morning in the city amid tight security as lakhs of devotees flocked to the 18 km route to catch a glimpse of the deity.
Gujarat Chief Minister Vijay Rupani and Deputy Chief Minister Nitin Patel performed 'Pahind Vidhi' – a symbolic ritual of cleaning the way for the chariots using a golden broom.
The chariots of Lord Jagannath, his brother Balbhadra and sister Subhadra, then embarked on the yatra from the 400-year-old Jagannath Temple in the Jamalpur area.
Read More: Burqa Clad Muslim Girl Stunned Everyone with her Amazing Football Skills
Besides the three chariots of Lord Jagannath, his brother Balram and sister Subhadra, this year's yatra has 18 elephants, 101 trucks, 30 Akhadas, 3 Rass Mandals, 18 Bhajan Mandals. Rath Yatra procession also comprised members of 30 religious groups and 18 singing troupes.
"Greetings on the auspicious occasion of Rath Yatra. With the blessings of Lord Jagannath, may our country scale new heights of growth. May every Indian be happy and prosperous. Jai Jagannath!" the PM tweeted.
Over 20,200 personnel drawn from the city police, Home Guards, the State Reserve Police (SRP) and para-military forces were deployed at strategic locations along the 18 km-long yatra route to prevent any untoward incident.