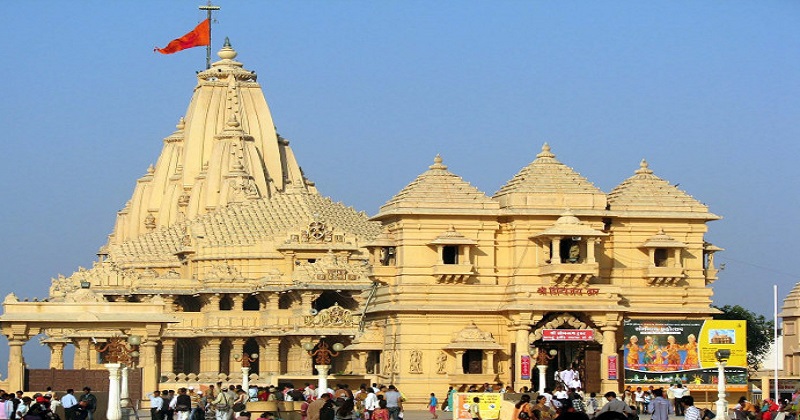 Western Saurashtra is notable for two things: the birthplace of Mahatma Gandhi in the busy port of Porbandar and the holy pilgrimage site of Dwarka.
Mahatma Gandhi was born in 1869 in the port town of Porbandar, 130km southwest of Jamnagar. You can visit Gandhi's birthplace – a 22-room, 220-year-old house with photographic exhibitions of his family's life – and a memorial next door, Kirti Mandir. En route to Porbandar, the Barda Wildlife Sanctuary is a hilly, forested area with stone-built villages, old temples, and good hiking.
Dwarka, 104km northwest of Porbandar at the western tip of the Kathiawar Peninsula, is one of the four holiest Hindu pilgrimage sites in India. Its Dwarkadhish Temple is believed to have been founded more than 2500 years ago and has a fantastically carved, 78m-high spire. Dwarka's lighthouse affords a beautiful panoramic view, though photography is not allowed (neither are mobile phones).
The town swells to the breaking point for Janmashtami in celebration of Krishna's birthday in August/September. There are some good beaches, including the beautiful, long, clean Okhamadhi, 22km south of Dwarka.
A good contact for arranging visits to western Saurashtra is Mustak Mepani at Jamnagar's Hotel President.