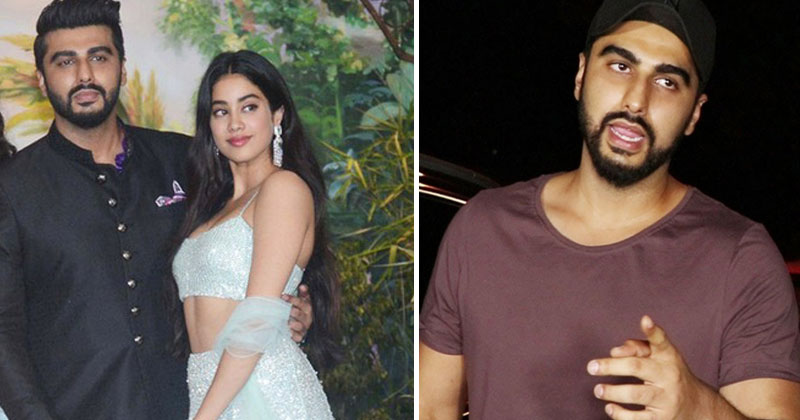 Actor Arjun Kapoor is the eldest of his three siblings and he has always been protective of his sisters. After stepmother Sri Devi's death, Arjun became a solid support system for his half-sisters Janhvi and Khushi Kapoor. He has always sought to guard his family and help navigate through the difficult times.
With Janhvi Kapoor's debut movie 'Dhadak' release just around the corner, we are sure emotions are running high. And the fact that elder brother Arjun Kapoor will miss her movie's premiere must be hard for Janhvi.
The brother-sister bond has been apparent on many occasions. Back on June 10, 2018, before the release of 'Dhadak' trailer, Arjun left a heartwarming message for his sister. He posted a lovely pic with the caption: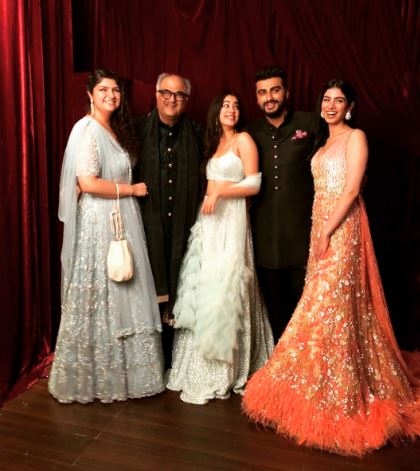 Tomorrow you will be part of the audience forever @janhvikapoor cause your trailer comes out… Firstly, sorry I'm not there in Mumbai but I'm by your side, don't worry. I just wanted you to know this profession is amazing if you work hard, be honest, learn to take the accolades with the brickbats, respect opinions, yet follow ur own path & instinct. It's not gonna be easy but I know your are ready for all the madness that will ensue. All the best for #dhadak! I'm certain my friends @shashankkhaitan & @karanjohar have presented you & @ishaan95 as the modern Romeo & Juliet with elan !!!
But now, unfortunately, the proud elder brother will not be able to attend the screening of his sister's movie. The reason is, Arjun is busy shooting and won't be in town to join his family for the event. When asked about the situation, this is what Janhvi Kapoor told a media daily: "Arjun bhaiyya has some work, so he will be missing it. He's coming back on July 18, so he will watch the movie after he returns to the city."
Also Read: Celebrities who attended the special screening of Janhvi's Dhadak
Also Janhvi added that "Arjun bhaiyya and Anshula didi are not in town right now. She is coming back earlier, on July 14 because I told her she has to be there for the first cast and crew screening."