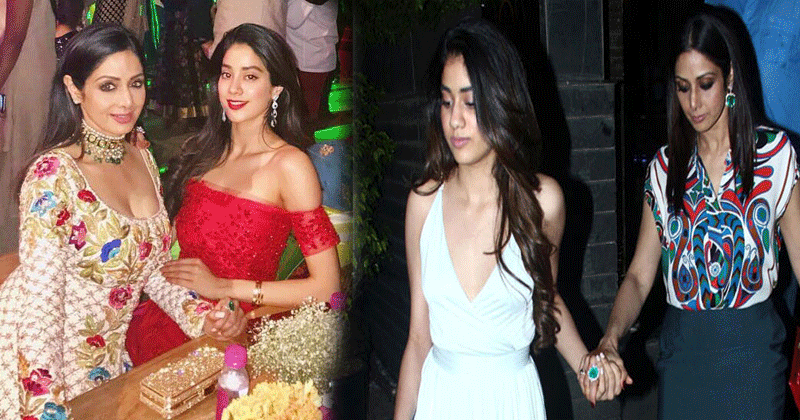 The daughter of late actress, Sridevi and film producer, Boney Kapoor, is busy promoting her first film, Dhadak, that is set to release on July 20, 2018. Post the launch of the Dhadak trailer, Janhvi Kapoor only seems to be getting more love and attention – so say her 1.7 million and counting followers on Instagram and the several fan pages dedicated to her.
 
She looks absolutely stunning during her film promotions. She didn't fail to amaze us with her stylish outfits.
During the promotion of her debut film Dhadak, Sridevi's daughter Janhvi Kapoor recalls watching the iconic film 'Sadma'.
"I was 9 or 10 years old when I saw Sadma. I remember, after watching the film, I didn't speak to my mother for two days, because I was so angry with her for not recognizing Kamal ji (Kamal Haasan) in the end," she says.
Talking about her mother's other films, Janhvi says, "I used to find it difficult to watch my mom's films because they would always make me cry. I tried watching Chaalbaaz, but people were rude to her character, Manju. I was able to watch Sadma because mom made someone else cry in it."
Janhvi's debut film is an adaption of the Marathi film Sairat, and she believes comparisons are inevitable.
"When I saw Sairat, I didn't know they would be remaking it. Everybody who has watched Sairat has a sense of attachment, a connection to the film," she says, adding, "When I had the same opportunity, to make audiences feel connected to my character, it felt like a true blessing. But I knew there would be comparisons."
Dhadak will hit silver screens this Friday.
Also Read:Do You Know, Once Jahnvi Kapoor Gives Best Actor Award To SRK: See Video