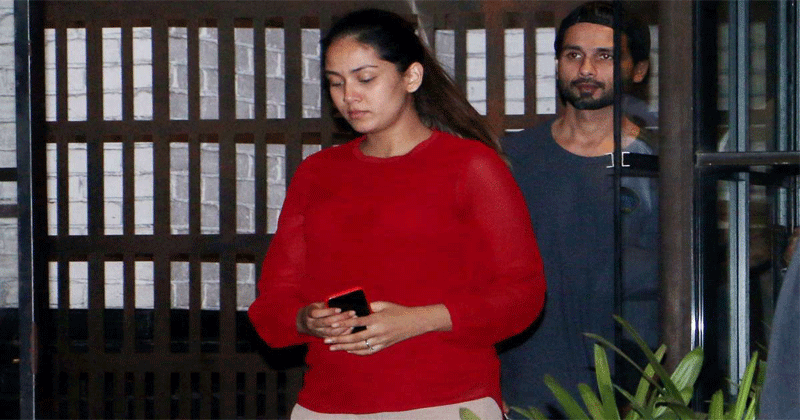 Shahid Kapoor and Mira Rajput are one of the most adorable couples of B-town. The duo is all set to become proud parents once again as they are expecting their second child.
Mira Rajput and Shahid Kapoor recently stepped out for a dinner date. The papparazzi spotted Mira coming out first, followed by Shahid who was dressed casually. For some reason, Mira didn't seem to be in a very good mood post the date.
Mira Rajput, who otherwise don't mind smiling for the cameras, didn't even bother to acknowledge the photographers this time. She was also sporting a no-makeup look, which was again a far cry from her usual stylish self.
Mira is in her third trimester and Shahid usually likes escorting his wife whenever they step out together. But this time, she walked out of the restaurant in a hurry without even waiting for Shahid. She just rushed into the car. Shahid also looked a bit lost.