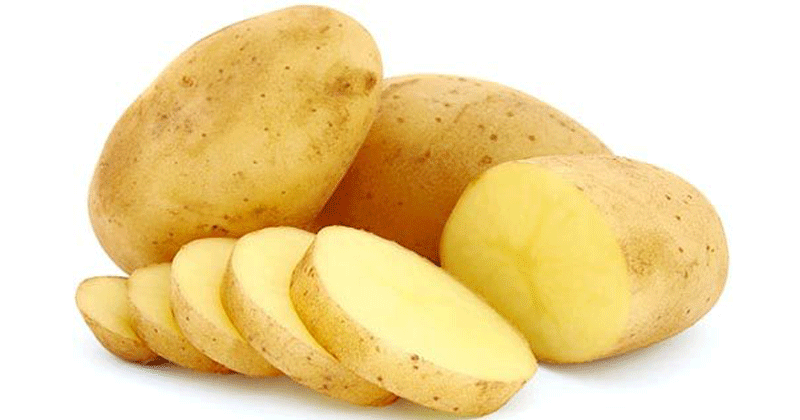 Potatoes are edible tubers, available worldwide and all year long. They are relatively cheap to grow, rich in nutrients, and they can make a delicious treat.
Potatoes contain important nutrients, even when cooked, that can benefit human health in various ways.
The potato might contribute to a healthful lifestyle, including preventing osteoporosis, maintaining heart health, and reducing the risk of infection.
Here are some incredible Health benefits of potatoes that you must know:
Potatoes are an excellent source of many vitamins and minerals. The nutritional content of potatoes can vary depending on the variety and how they are prepared. For example, frying potatoes adds more calories and fat than baking them.
It's also important to note the skin of the potatoes contains a great amount of the vitamins and minerals. Peeling potatoes can significantly reduce their nutritional content.
Potatoes are rich in compounds like flavonoids, carotenoids and phenolic acids.
These compounds act as antioxidants in the body by neutralizing potentially harmful molecules known as free radicals. When free radicals accumulate, they can increase the risk of chronic diseases like heart disease, diabetes and cancer.
May Improve Blood Sugar Control
Potatoes contain a special type of starch known as resistant starch.
This starch is not broken down and fully absorbed by the body. Instead, it reaches the large intestine where it becomes a source of nutrients for the beneficial bacteria in your gut.
May Improve Digestive Health
The resistant starch in potatoes may also improve digestive health.
When resistant starch reaches the large intestine, it becomes food for beneficial gut bacteria. These bacteria digest it and turn it into short-chain fatty acids.
Resistant starch from potatoes is mostly converted into the short-chain fatty acid butyrate — the preferred food source for gut bacteria.
The gluten-free diet is one of the most popular diets worldwide. It involves eliminating gluten, which is a family of proteins found in grains like spelt, wheat, barley and rye.
Most people do not experience adverse symptoms from consuming gluten.
If you follow a gluten-free diet, then you should consider adding potatoes to your diet. They are naturally gluten-free, which means they won't trigger uncomfortable symptoms.
While potatoes are gluten-free, many common potato recipes are not. Some potato dishes that contain gluten include certain au gratin recipes and potato bread.
If you have celiac disease or a non-celiac gluten sensitivity, be sure to read the full list of ingredients before eating a potato dish.
Also Read: Amazing Beauty Benefits Of Pineapple