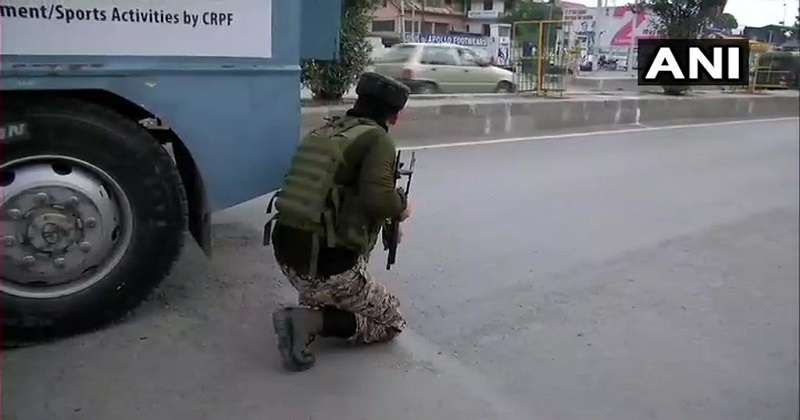 A militant attack was reported in Jammu & Kashmir's Srinagar district on Tuesday. The unidentified gunmen launched fire upon a Central Reserve Police Force (CRPF) party in Batmaloo in Srinagar. One jawan was killed in the militant strike by the time this report was first published.
According to local media reports, the CRPF party was passing near the fire service headquarters in Batmaloo, located close to the police control room, when they were fired upon by the militants. While one jawan was killed, another has been rushed to the nearest hospital after sustaining gun wounds.
Also Read: One militant killed and two soldiers injured in Army firing at Kupwara
Batmaloo region has been cordoned off by the forces to nab the attackers. The joint team of Army, CRPF and J&K Police has launched a search operation to nab the militants.
The militant attack in Batmaloo comes a couple of days after the joint team of CRPF, Army and J&K Police gunned down three militants in South Kashmir's Kulgam. Among the deceased include a cross-border terrorist associated with the Lashkar-e-Taiba, said J&K DGP Shesh Paul Vaid.