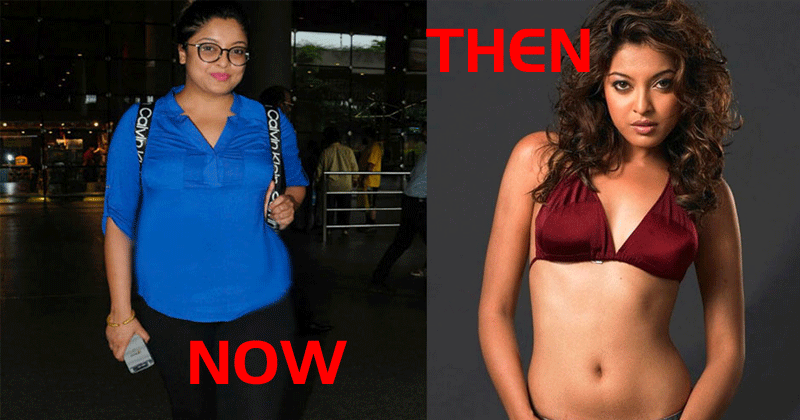 Remember Tanushree Dutta, the former Miss India, who made us sway to the tunes of her Aashiq Banaya Aapne?
She is back in town and looks like a completely different woman now. She was spotted in Mumbai airport.
Tanushree was unrecognizable as she walked out of the airport. She has gained a lot of weight and was looking a far cry from her former svelte self. Clad in a blue top and black leggings, the actress posed awkwardly for the papz and said, "It's been a long time, I have forgotten how to do all these things."
But her smile has not changed a bit. It still has the charm that had set our hearts on fire in the film Aashiq Banaya Aapne.
Tanushree was in the US for over two years and we couldn't see much of her except those one or two times when her sister Ishita Dutta shared her pics on her Instagram handle. She is also an actress who is known for her role in the Ajay Devgn-starrer Drishyam. Ishita recently got married to Tarzan actor Vatsal Seth and, even though we anticipated that Tanushree would come for the wedding of her sister, she didn't turn up.
Check out the pics below: