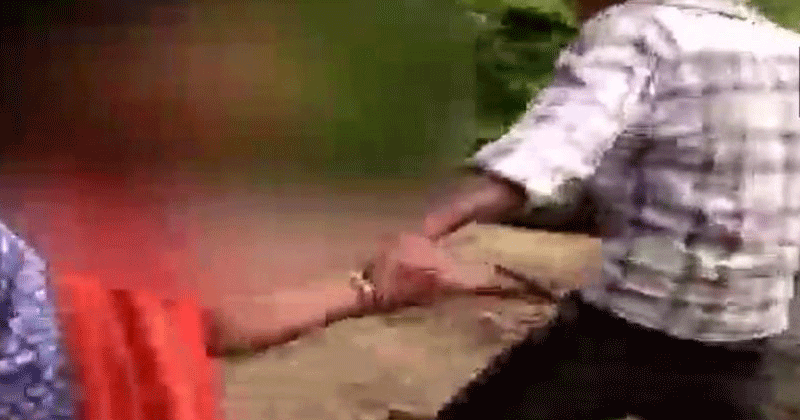 A viral video showed a girl being molested by a group of men in a forested area.
The incident took place in Jhansi, Uttar Pradesh Monday evening.
According to reports, out of the three men, one has been arrested and two others are still on the run.
 The incident took place on July 12 as per the preliminary inquiries.
According to police, the girl had gone to the field to give food to her mother who was working there. While coming back, a boy, a friend of hers, offered a lift.
READ ALSO: Minors assault 34-year-old man for objecting lewd comments on a drunk girl
When the boy and girl were crossing the forested area, a group of men, including minors, stopped them and tried to molest the girl.
In the six-minute video, the girl can be heard screaming when men try to drag her into the forest and gag her. The girl is seen sitting on the ground, surrounded by men who are frightening her. She is heard pleading with men not to do anything to her. It appears that the video was shot by a young boy on his phone.
Kuldeep Narayan, a senior police official in Jhansi said, "There are three people who are named. Two others have not been identified. The main accused has been arrested. The girl is a minor."
The girl's statement will be recorded today, will be sent for medical examination as it isn't clear what happened after that.