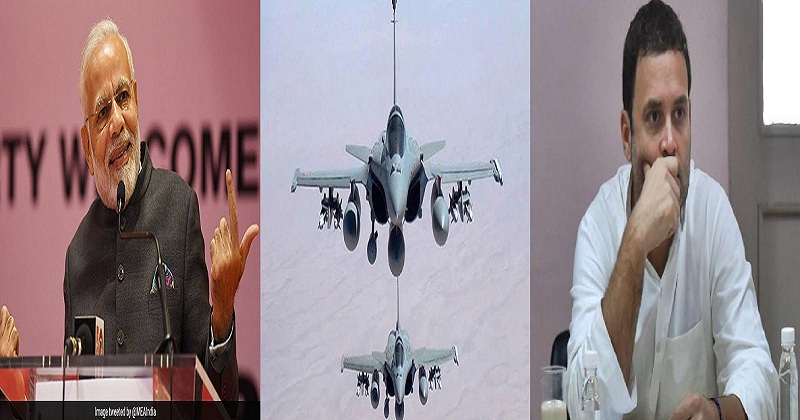 A document prepared by the ministry of defence and the Indian Air Force this year shows that the per unit price of Modi regime's Rafales, after taking into account the cost of weapons, maintenance, simulators, repair support and technical assistance is Rs 1,646 crore while the ones negotiated for by the UPA would have come to Rs 1,705 crore.
The NDA government paid Rs 59,000 crore for 36 planes while the UPA had paid Rs 1.69 lakh crore. The NDA government thus saved Rs 59 crore per aircraft.
The aircrafts bought by NDA also has missiles such as the METEOR and the SCALP which were not included in the aircrafts bought by the UPA.
The total cost of 36 Rafales is Rs 59,262 crore whereas the 126 planes during the UPA time would have cost Rs 1,72,185 crores as per the document.
Despite spending Rs 9,855 crore more on the India Specific Enhancements in the planes in the deal done by the Modi government, the cost of the planes is coming to Rs 59 crore less than the UPA price for each aircraft.
Also Read : On Aug 15, Modi Government Will Distribute Free Helmets And Scooters?
The development came on a day the Congress gave notices for bringing a privilege motion against Prime Minister Narendra Modi and defence minister Nirmala Sitharaman in the Lok Sabha for misleading the House on the Rafale deal.
In the notices, the party said Modi and Sitharaman's contention in Lok Sabha on Friday that a 2008 agreement between India and France prevented the government from revealing the price details of the deal was not correct.
The notices were given to Lok Sabha Speaker Sumitra Mahajan by leader of the Congress in Lok Sabha Mallikarjun Kharge, Veerappa Moily, K V Thomas, Jyotiraditya Scindia and Rajeev Satav over the statements made by Modi and Sitharaman during the debate on the no-confidence motion.