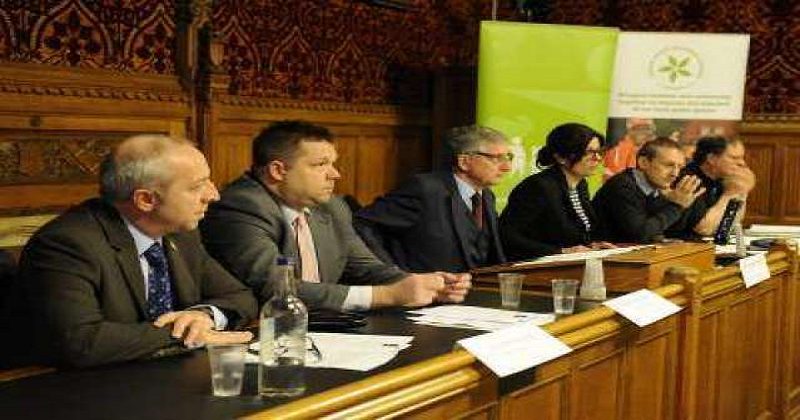 Last month, the controversial UN human rights report on Kashmir was released, raised in the House of Lords by British peers who called on the UK government to take decisions to help execute the recommendations.
Lord Qurban Hussain, whose origins are in Pakistan-occupied Kashmir (PoK), raised the issue in the Upper House of Parliament yesterday, calling for the UK government to facilitate an independent international inquiry into alleged rights abuses in Jammu and Kashmir.
According to this United Nations human rights report on Kashmir, serious human rights violations took place between July 2016 and April 2018 and the report denounces the lack of prosecutions of Indian forces in Jammu and Kashmir due to the 1990 law known as the Armed Forces (Jammu and Kashmir) Special Powers Act which gives them virtual impunity, Hussain said.
He was joined by a fellow peer with origins in PoK, Lord Nazir Ahmed, who said that it was the UK's responsibility as a permanent member of the UN Security Council to "defend and protect humans rights around the world".
On behalf of the UK government, Lord Tariq Ahmad responded in his capacity as Minister of State for the Commonwealth and United Nations in the Foreign and Commonwealth Office (FCO).
We continue to raise the importance of the issues in Kashmir with the Indian government. In one of my visits towards the end of last year, I raised the issue of Kashmir and the need for Pakistan and India to find a resolution to this long-standing issue, he said.
Read More: One Of The Most Haunted Hotels In India: Morgan House, Kalimpong
Equally, with reference to the report and the importance of some of its findings, we encourage all states, including India and Pakistan, to respond positively to the request by the UN, in this case, the UN High Commissioner for Human Rights to a right to visit, he said.
Leading NRI industrialist and independent peer in the House of Lords, Swraj Paul spoke out against the issue being raised in the UK parliament.
My Lords, both India, and Pakistan are very active members of the United Nations. Will the government say what purpose it will serve to discuss this point here, questioned Lord Paul.
The minister agreed that the UK government's position remains unchanged and that the Kashmir issue was primarily for India and Pakistan to resolve.
They are countries tied together by history, culture, and families. Indeed, my parents herald from India and my wife's parents herald from Pakistan. Communities and families can come together. Perhaps I am living proof of that," Ahmad said.
The UN had released its first human rights report on Jammu and Kashmir and Pakistan-occupied Kashmir (PoK) on June 14, accusing security forces in the region of rights abuses. India had rejected the findings of the UN rights chief as politically motivated.