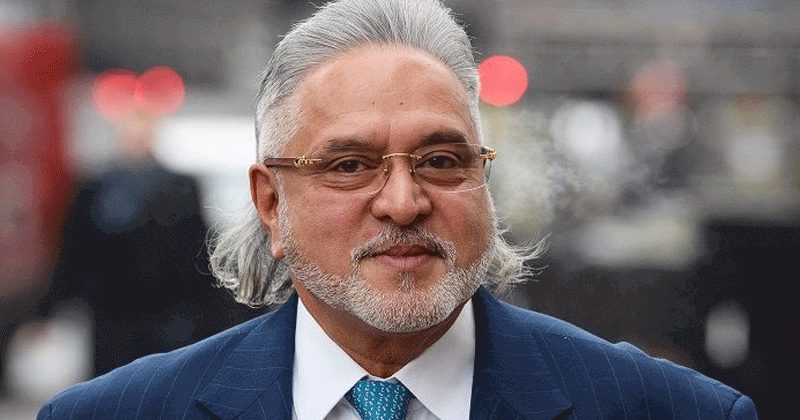 Vijay Mallya had apparently approached the ED to come back to India to fight the cases against in the nation.
The UK's Court of Appeal has refused Vijay Mallya the permission to appeal against a High Court order in favor of 13 Indian banks to recover funds amounting to nearly 1.145 billion pounds, in another setback to the embattled liquor tycoon.
The 62-year-old businessman, who is separately undergoing an extradition trial in a UK court over fraud and money laundering charges by the Indian authorities, had sought permission to appeal against the High Court order dated May 8.
In the ruling, Judge Andrew Henshaw had refused to overturn a worldwide order freezing Mallya's assets and also denied permission to appeal, which left Mallya with the only option of turning to the Court of Appeal.
Judge Henshaw's order marked the first recorded case of a judgment of the Debt Recovery Tribunal (DRT) in India being registered by the English High Court, setting a legal precedent.
READ ALSO: From UK to India; Mallya approaches ED to fight legal battles
The Court of Appeal judges looked into Mallya's application seeking permission to appeal and decided against it on Tuesday.
As a result of the High Court order, the Indian banks – State Bank of India, Bank of Baroda, Corporation Bank, Federal Bank Ltd, IDBI Bank, Indian Overseas Bank, Jammu & Kashmir Bank, Punjab & Sind Bank, Punjab National Bank, State Bank of Mysore, UCO Bank, United Bank of India and JM Financial Asset Reconstruction Co Pvt Ltd – have the right to enforce the Indian judgment against Mallya's assets in England and Wales.
"In the event, permission has been refused, then the decision of the judge is final and Mallya does not have any further recourse of appeal against his decision," said Kartik Mittal, Senior Solicitor at London-based Zaiwalla & Co LLP.
"The English judicial system does not give parties an unfettered right to appeal. The right to appeal is restricted. A party can only appeal a decision of the first instance Court if the first instance Court or the Appellate Court gives the party permission to appeal," he explained.
"A party is granted permission to appeal only in cases where the appeal appears to have a real prospect of success or there is some other compelling reason why the appeal should be heard. Therefore, in a majority of the cases permission is refused," he added.