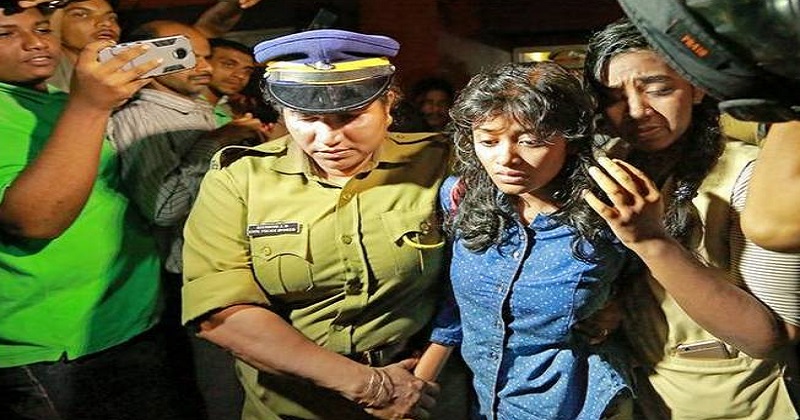 The 21-year-old college student Hanan Hamid has become a rage on social media, post her video of selling fish in uniform went viral. The news of her selling fish at Thammanam in Ernakulam after her college hours was carried by leading Malayalam daily 'Mathrubhumi' two days ago.
Her touching story of how she is struggling to make her ends meet was widely shared on social media including film artists and politicians. Netizens started showering praises and appreciated her perseverance, but there were few, who began trolling her on social media, and claimed that it was a cooked-up story. In the latest development, the Kerala CMO has directed Police to take action against people who posted allegedly insulting comments on social media against Hanan. CMO also directed District Collector to give protection to Hanan.
Also Read: The Fish Seller Hanan is a symbol of Youth Who is Ready to Fight in Life: Alphonse Kannanthanam
Earlier Union minister KJ Alphons came out in support of Hanan, and wrote on his Facebook page, "Kerala sharks stop attacking #Hanan. I'm ashamed. Here is a girl trying to put together a shattered life. You vultures!". The minister also referred to the difficulties faced by Prime Minister Narendra Modi during his teenage and said that he fought against all the odds to become the prime minister.
According to an ANI report, refuting the allegation, Hanan said, "People are making false allegations that it was for a movie promotion. I have no other income. My main aim is to continue studies, and support a family." The girl has further said, "I do not want any help. Kindly leave me alone and allow me to do any menial jobs to earn my daily bread." After hearing her story, Arun Gopy offered her a role in his forthcoming movie starring Malayalam superstar Mohanlal's son Pranav Mohanlal. Trolls targeted Gopy for the offer, but he remained firm on it.