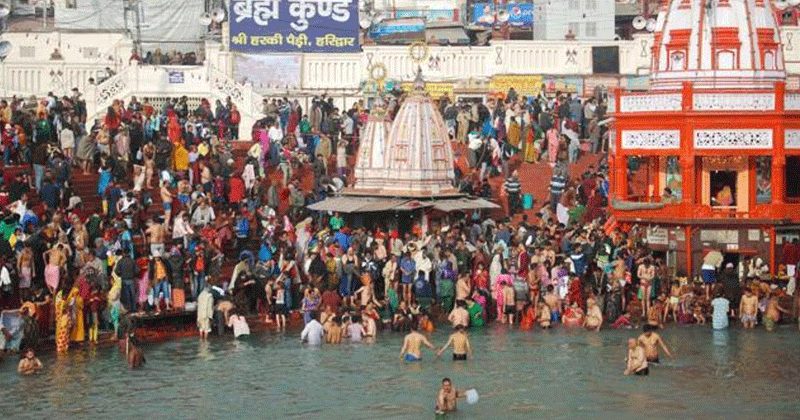 The Ganges, also known as Ganga, is a trans-boundary river of Asia which flows through the nations of India and Bangladesh.
The Ganga is one of the most sacred rivers to Hindus. It is also a lifeline to millions of Indians who live along its course and depend on it for their daily needs. It is worshipped in Hinduism as the goddess Ganga.
But this holy river is now unfit for humans and is soon to sports signboards on its banks.
The National Green Tribunal on Friday said the water of the Ganga river, between Haridwar and Unnao in Uttar Pradesh, was unfit for drinking and bathing and expressed anguish over the situation. The green panel said that innocent people drank and bathed in the river with reverence, without knowing that it may adversely affect their health.
READ ALSO: Ganga water is 'injurious to health; contamination level higher
"Innocent persons are drinking and bathing in the Ganga out of reverence and respect. They do not know that it may be dangerous to their health. If cigarette packets can contain a warning saying it is "injurious to health", why not the people be informed of the adverse effects (of the river water)," the NGT said. The bench, headed by NGT chairperson A.K. Goel, said, "we are of the view that on account of great reverence to great Ganga, innocent persons may drink and bathe without knowing that the water is unfit for consumption.
"It is of utmost necessity to comply with the  right to life of persons using Ganga water and they are put to notice about the fitness of water." The green panel also directed National Mission for Clean Ganga (NMCG) to install display boards at a gap of 100 kilometers, indicating whether the water was fit for bathing or drinking.