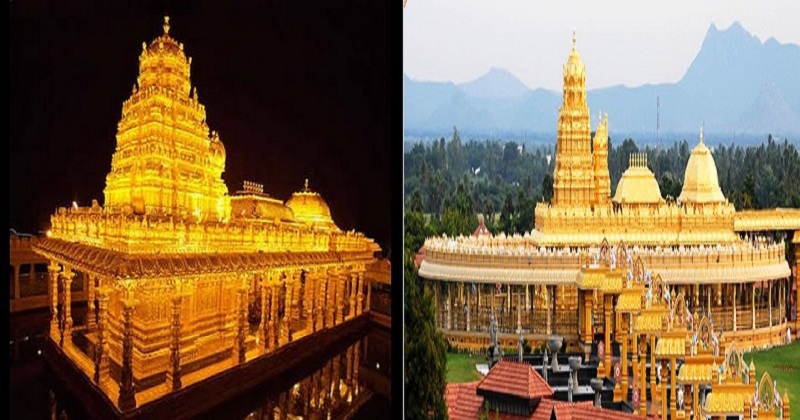 The Golden temple of Sri Lakshmi Narayani is situated inside the Sripuram spiritual park at the foot of a small range of green hills at Thirumalaikodi village, Vellore of Tamil Nadu. About 145 km from Chennai city, this is very important from the historic point of view. This temple holds the crown of world's largest Golden Temple.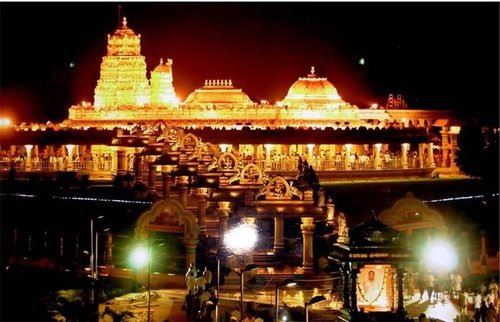 This temple is counted in India's most prosperous temples. More than fifteen thousand kg of gold has been used in the walls of this temple. This is the first such temple of India where the national flag of India is stranded. There is a statue of 70 kilo of solid gold in this temple of Mata Lakshmi.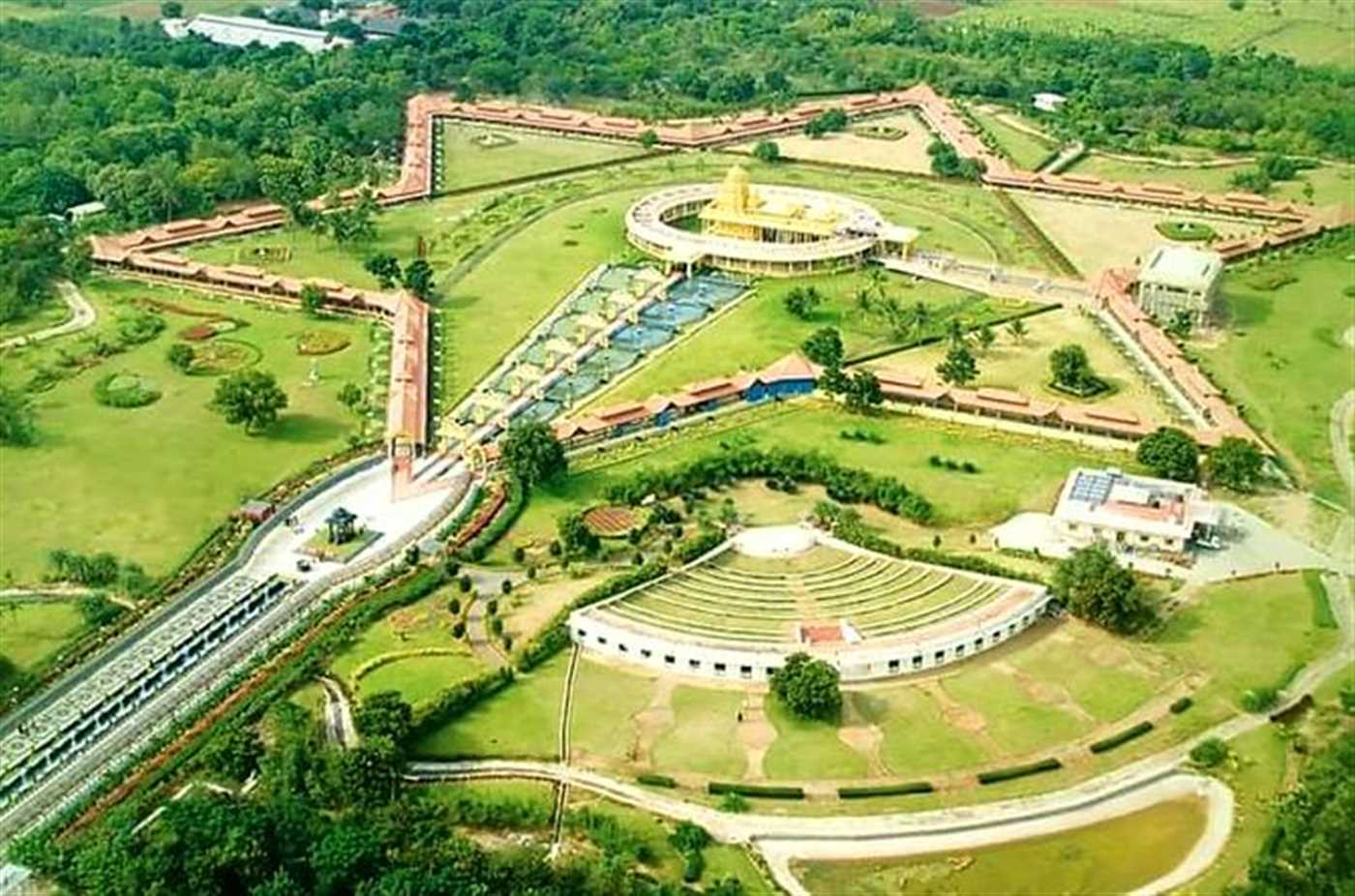 In the moonlight of the night, this temple looks even more beautiful. Since 2007 this temple was opened to the audience. Every day thousands of pilgrims visit this temple.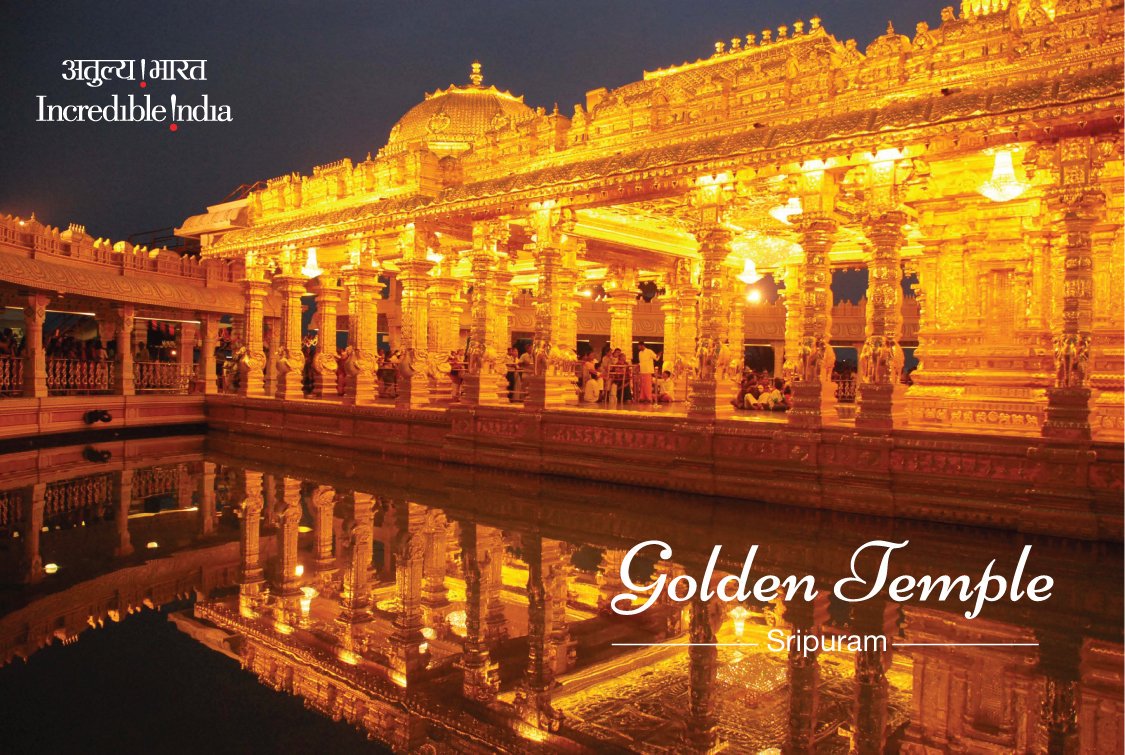 Greenery is seen in this temple spread over more than 100 acres. The structure of the temple is circular. Sarvithirtham Sarovar has been constructed by bringing water from all the major rivers of the country in the temple premises.