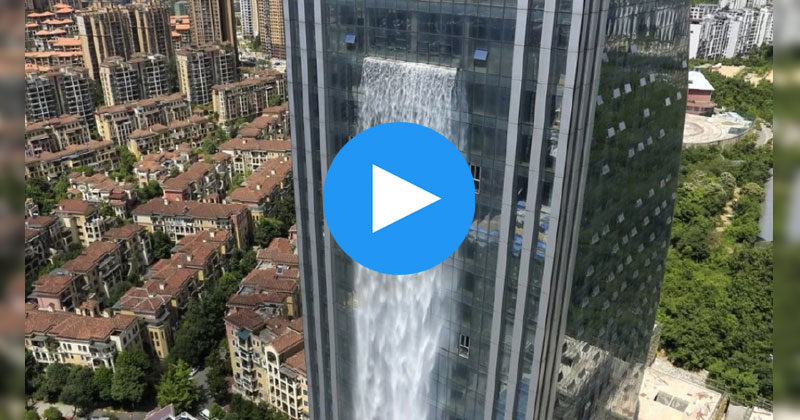 World's largest man-made waterfall is being criticised for being a sheer wastage of money. The world's biggest man-made waterfall may look pretty but its running costs of US$117 (£90) per hour means it has only been enjoyed six times since it was completed two years ago. The 108 metres (350 feet) waterfall runs down the glass exterior of the Liebian International Building in Guiyang in south-west China. However, the waterfall has been ridiculed for its high running costs.
A skyscraper in southwest China caught worldwide attention for its eye-catching view where water falls down the 121-meter structure.
Video: 
The water is pumped up the 121-metres tall building by four giant pumps. It then emerges from a side of the building and begins its spectacular descent. Although not yet fully occupied the multi-purpose building will comprise offices, shops and a luxury hotel. The hotel is not yet finished, according to company director Cheng Xiamao.
Although the water feature was completed two years ago, it has been turned on only six times. It is the high cost involved that has stopped the owners from putting the extravagant architecture on full display. It requires Rs 8,235 just to pump water to the top of the 121-metre tall building.