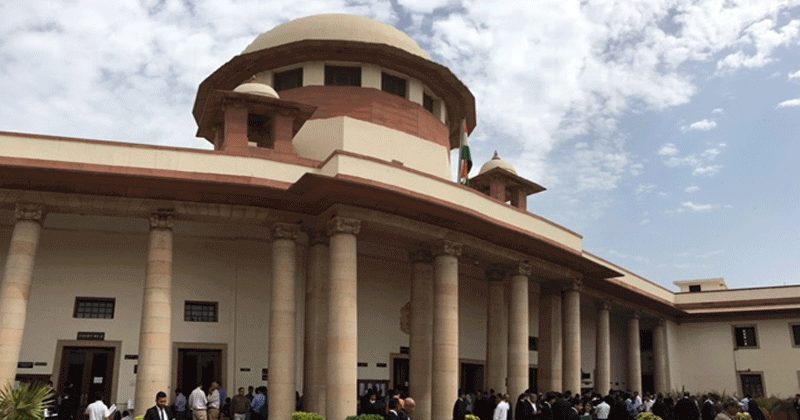 Female genital mutilation, also known as female genital cutting and female circumcision, is the ritual cutting or removal of some or all of the external female genitalia.
The Supreme Court on Monday while hearing the writ petition filed against the practice of Female Genital Mutilation (FGM) questioned the practice and said that a lady cannot be made available to her husband like a cattle.
The petition filed in the top court has sought issuance of orders to impose a complete ban on the practice of Female Genital Mutilation throughout India and for making it a cognizable non-compoundable and non-bailable offense.
Chief Justice of India, Dipak Misra, who was heading the bench of the top court, said that "why should a lady make such an effort that she is available to her husband as cattle. Why should only a lady have obligation to please her husband."
The CJI said that the practice is against gender sensitivity and is possibly hazardous for health.
READ ALSO: "Religious practices cannot touch girls' genitals" SC against female circumcision 
Justice D Y Chandrachud also opposed the practice and while hearing the case observed that "genital is central of identity. So this is against one's identity."
Meanwhile, Attorney General KK Venugopal said that the government supports the ban on female genital mutilation.
The Supreme Court observed, "a woman does not have to live her life only for a marriage and a husband".
FGM or 'khatna' is a process which involves the removal of skin from the clitoral hood of women, at the age of seven or between the ages of six and 12. It is generally practiced in the Dawoodi Bohra religious community of Shia sect, as it is a crime and punishable offense. This practice is an age-old tradition in this community to mark the arrival of womanhood.
The CJI observed that in the guise of FMG or circumcision as no one can use the religious practices to touch a female's body and violate the integrity of her body part.
The resolutions passed in December 2012, by the United Nations General Assembly regarding the rights of the children banning Female Genital Mutilation (FGM) or Khatna or female circumcision, of which India is a signatory and has also ratified the UN Convention on the Rights of the Child, UN Universal Declaration of Human Rights and issue appropriate guidelines to this effect.