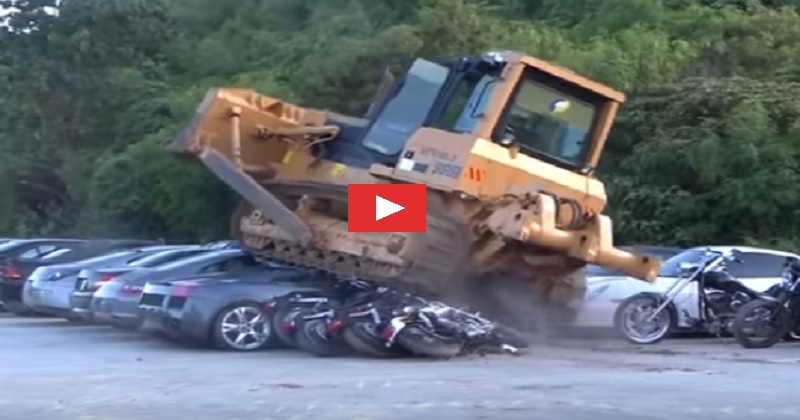 Philippines President Rodrigo Duterte has overseen the destruction of $5.5m worth of luxury vehicles and motorcycles as part of his campaign against corruption.
READ ALSO: A rare blue diamond which one of the world's most famous jewels
A government video shows Duterte watching on as a bulldozer crushes 76 smuggled cars and motorbikes, including models by Lamborghini, Mercedes-Benz and Porsche. Watch video:
COURTESY: DAILY MAIL
Since his election in 2016, President Duterte has cited his fight against corruption to justify his brutal war on drugs, purging of journalists and mass dismissal of government officials. He has previously vowed to step down if he fails to stamp out corruption.
Pres. Duterte witnesses the condemnation and public destruction of contraband luxury vehicles and motorbikes at Port Irene in Sta. Ana, Cagayan on July 30, 2018. #TatakNgPagbabago pic.twitter.com/QIDv4Eh2q0

— Presidential Comm (@pcoogov) July 31, 2018

"You know, before a place can really be developed or a viable place to do business, you have to establish first law and order," he said on Monday, according to an official government press release