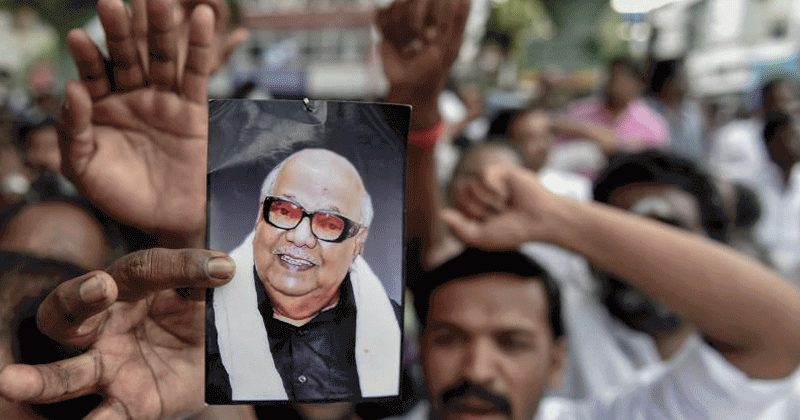 While the DMK supporters are waiting for the news of their leader M. Karunanidhi's health condition, were robbed.
A gang of 13 were arrested for pickpocketing and stealing from the cadres outside the Kauvery Hospital.
Thirteen men were arrested by Mylapore police on Monday night for allegedly stealing gadgets and money from the crowd gathered at Kauvery hospital over the last few days.
Police officers at the Mylapore police station said that according to their confessions, two of the accused, Annadurai, 31, and Murali, 25, collected information of the gathering around the state from the news and passed on the information to Jeevarathinam, 54, who would take some pickpockets and daily wage labourers to steal there. The men also confessed to having purchased flags and towels of political parties to use whenever necessary, police said.
READ ALSO:  Rajinikanth and Rahul Gandhi visits DMK leader Karunanidhi in hospital
These men were staying in a room in Koyambedu and would divide the stolen materials amongst themselves at the end of each day.
The daily wage laborers would get Rs 1,000 each. The materials would then be transferred to an agent who would pay them in cash for the job, a police officer at Mylapore police station said. The police recovered around Rs 60,000 from the men and are trying to track the agents while further investigations are on.
Another pickpocket N. Muthukumar was arrested on Monday for stealing from party cadres.