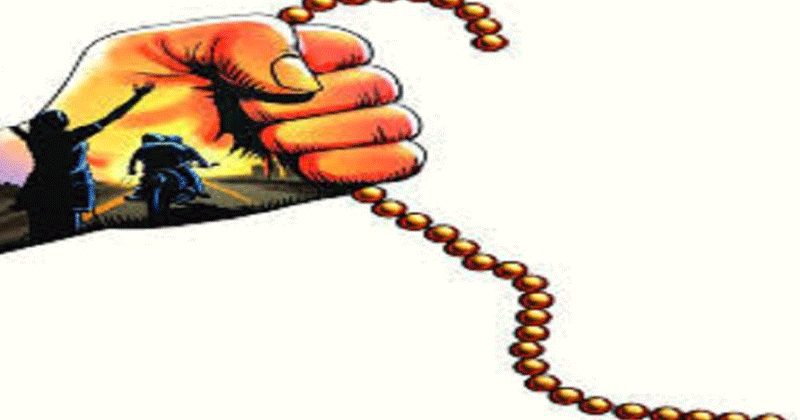 It is not just on the streets that the robbers snatch your chain off your neck, but they enter your homes as well.
And this video is a proof of it. See VIDEO uploaded by TIMES OF INDIA:

This incident took place in East Delhi's Lakshmi Nagar where CCTV cameras caught bikers pull off this daredevil heist.
READ ALSO:  SHOCKING!!! Youth records his own robbery on train; SEE VIDEO
A woman can be seen returning home with a shopping bag as three bike riders follow her.
The moment the woman enters her residence, two riders get down, snatch the gold chain from her neck and flee.
Woman chases them but failed to catch the robbers.