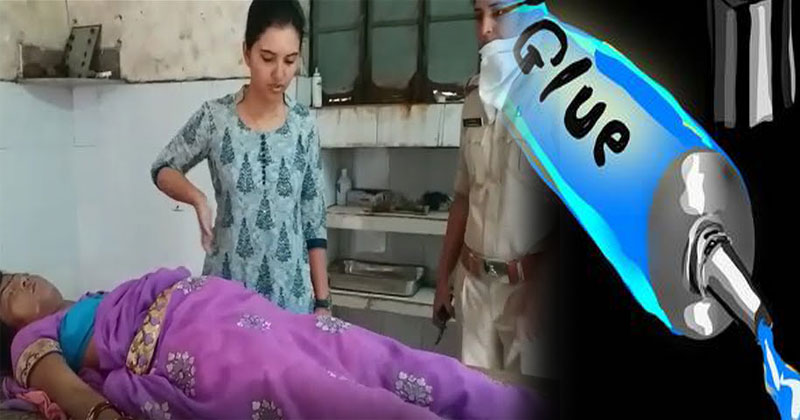 A horrifying incident took place where a husband glues his wife's eyes, nose & mouth in anger.
The 35-year-old woman died of suffocation as her husband glued her eyes, nose, and mouth with a strong adhesive
The incident took place at their residence in Rajput Colony, Vidisha Madhya Pradesh, on Friday, police said.
"The victim, Durga Bai, suffocated to death after her husband Halkeram Kushwaha stuffed a strong adhesive, used for sticking broken items, in her mouth, nose, and eyes," Kotwali police station inspector R N Sharma said on Saturday.
Before committing the crime, the accused asked his two sons to go outside the house.
READ ALSO:  A glue that can fix your broken bones ?
It was only when one of the victim's minor son noticed the lifeless body of his mother did the incident come to light.
"The 15-year-old boy lodged a police complaint, following which Halkeram was booked for murder and a search was launched to nab him," Sharma added.
The boy told the police that his father was a drunkard and often quarreled with his mother. And it was not his father's first attempt in murdering his mother.
In a similar case reported in Rewa district of Madhya Pradesh in May 2016, a woman had allegedly used the same adhesive on her drunkard husband's eyes while he was asleep.